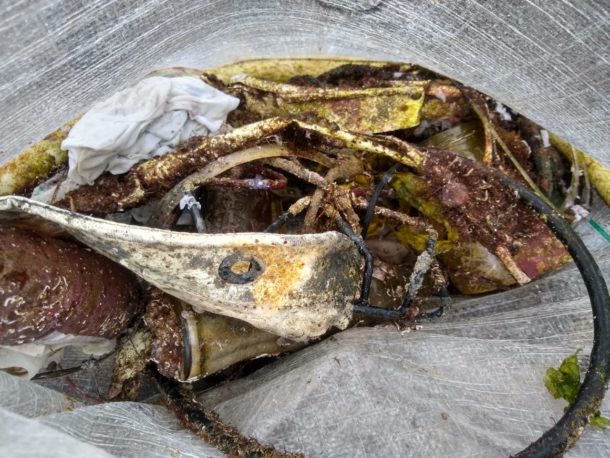 Another year another and another 2815kg of rubbish collected from 45 sites around Galapagos by 523 volunteers.
Thank you to our volunteers and crew for giving us their time and efforts to pull out a good pile from the Itibaca Canal. Unfortunately most of it was hoses, filters, spark plugs and line that clearly come for the tourist and fishing boats that use the canal.
Amazing effort by everyone, hopefully this year we will all be a little more conscious and stop the rubbish from entering the water in the first place!