Some popular tourist activities to do on a trip to Ecuador include visiting the Galapagos Islands (our personal favorite at Academy Bay Diving!), exploring the Amazon rainforest, visiting the capital city of Quito, a UNESCO World Heritage Site, and taking a tour of the Otavalo indigenous market.
Other popular activities include hiking in the Andes mountains, visiting the beautiful waterfalls in Baños, and taking a tour of the historic city of Cuenca. Ecuador is also a great place for adventure sports such as white-water rafting and paragliding.
Join us today as we select some of our favorite activities for the tourist in Ecuador! And while you're with us, be sure to check out our selection of Diving Trips and Courses in the Galapagos Islands.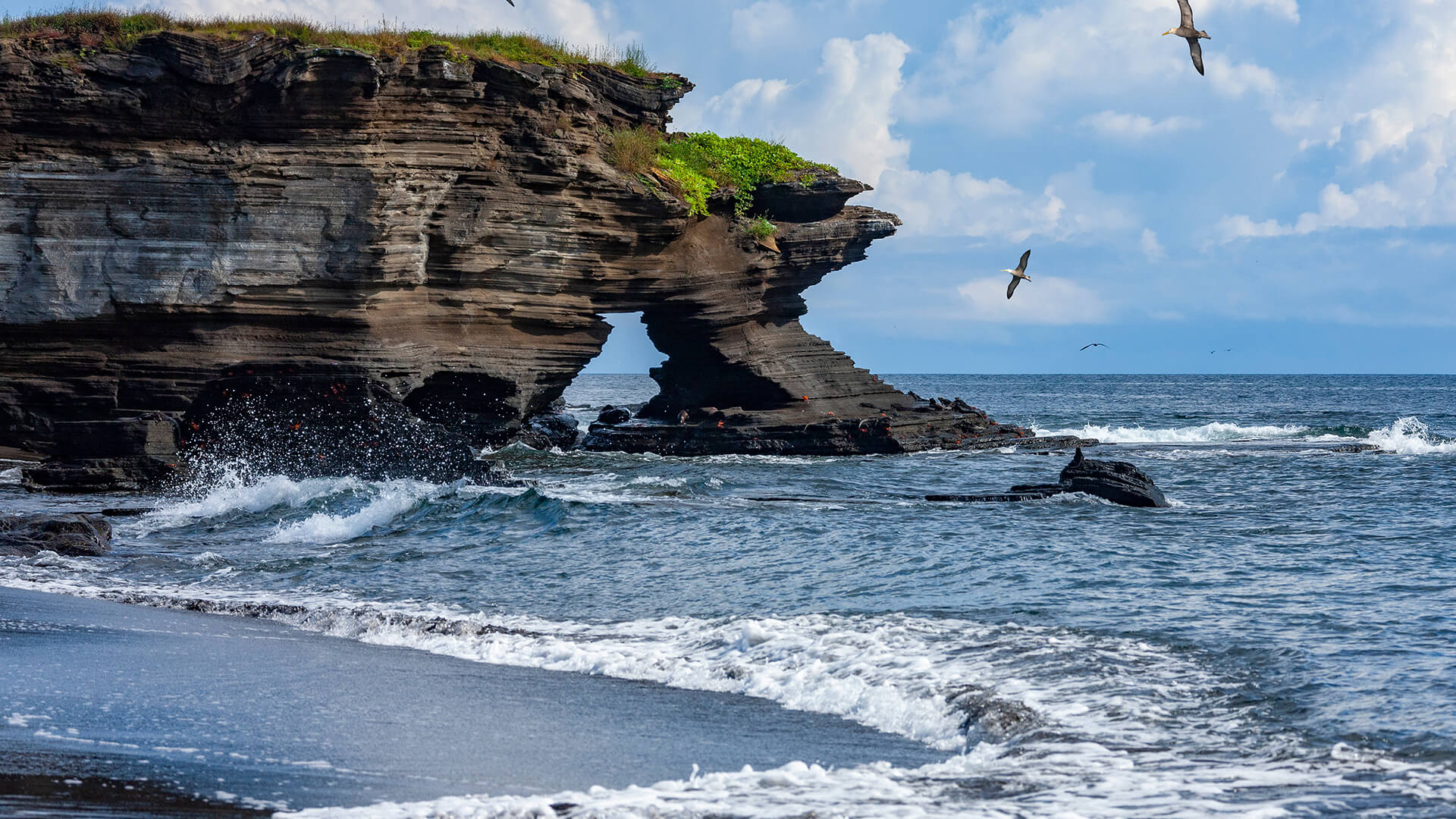 Visit the Galapagos from Ecuador
To visit the Galapagos Islands from Ecuador, you can fly from either Quito or Guayaquil. It is best to book a tour that includes transport, accommodations, and activities, as this is the most convenient way to see the islands and their unique wildlife. Our Galapagos Islands Tour Packages are the perfect place to start.
Diving in the Galapagos is special due to its unique and diverse underwater wildlife, including sea lions, manta rays, whale sharks, hammerhead sharks, and a variety of tropical fish. The islands are located at the confluence of warm and cold ocean currents, creating a unique environment for a large variety of species to thrive.
The underwater landscapes are also stunning, with volcanic rock formations and colorful coral formations. To encounter the amazing aquatic creatures of the Galapagos, join Academy Bay for one of our Galapagos Diving Packages.
Visit Quito, Ecuador's capital city
Quito, the capital of Ecuador, is special for its rich history and cultural heritage, as well as its stunning colonial architecture and dramatic mountain setting. Most travelers heading to the Galapagos will spend time in Quito before making the last leg of their trip.
Some highlights of a visit to Quito include:
Exploring the historic center, which is considered one of the best-preserved colonial centers in Latin America and is a UNESCO World Heritage Site.
Visiting the Basilica del Voto Nacional, which offers panoramic views of the city.
Walking along Calle La Ronda, a charming street filled with colonial-style houses and vibrant cultural activity.
Visiting the Museo Nacional del Banco Central, which has a collection of pre-Columbian artifacts.
Taking a cable car to the summit of Pichincha volcano for breathtaking views of the city and surrounding Andes mountains.
Enjoying the local cuisine, including traditional dishes like locro de papas, ceviche, and fanesca.
Participating in cultural events and festivals like the Inti Raymi Sun Festival.
See the Ecuadorian Amazon
To visit the Amazon Rainforest in Ecuador, you will want to head to Ecuador and find an internal flight to the Amazonian city of Coca. From there, you can take a boat or canoe to a jungle lodge, where you can participate in various jungle activities like hiking, bird-watching, fishing, and wildlife observation.
Make sure to bring appropriate gear for the jungle, such as long pants, closed-toe shoes, and insect repellent. When visiting the Amazon Rainforest, it is important to be mindful of the fragile ecosystem and to follow the guidelines set by the local communities and tour operators to minimize impact.
Ecuador's Amazon is unique as it is home to an incredibly diverse array of plant and animal species, including many that are endemic to the region. The Ecuadorian Amazon is also known for its large indigenous populations and the cultural diversity they bring to the region.
These are some of the most bio-diverse and pristine rainforests in the world! That's why they continue to be such an important location for scientific research and conservation efforts.
This is the perfect place to experience unforgettable adventures, such as jungle hikes, river trips, wildlife watching, and cultural encounters with indigenous communities.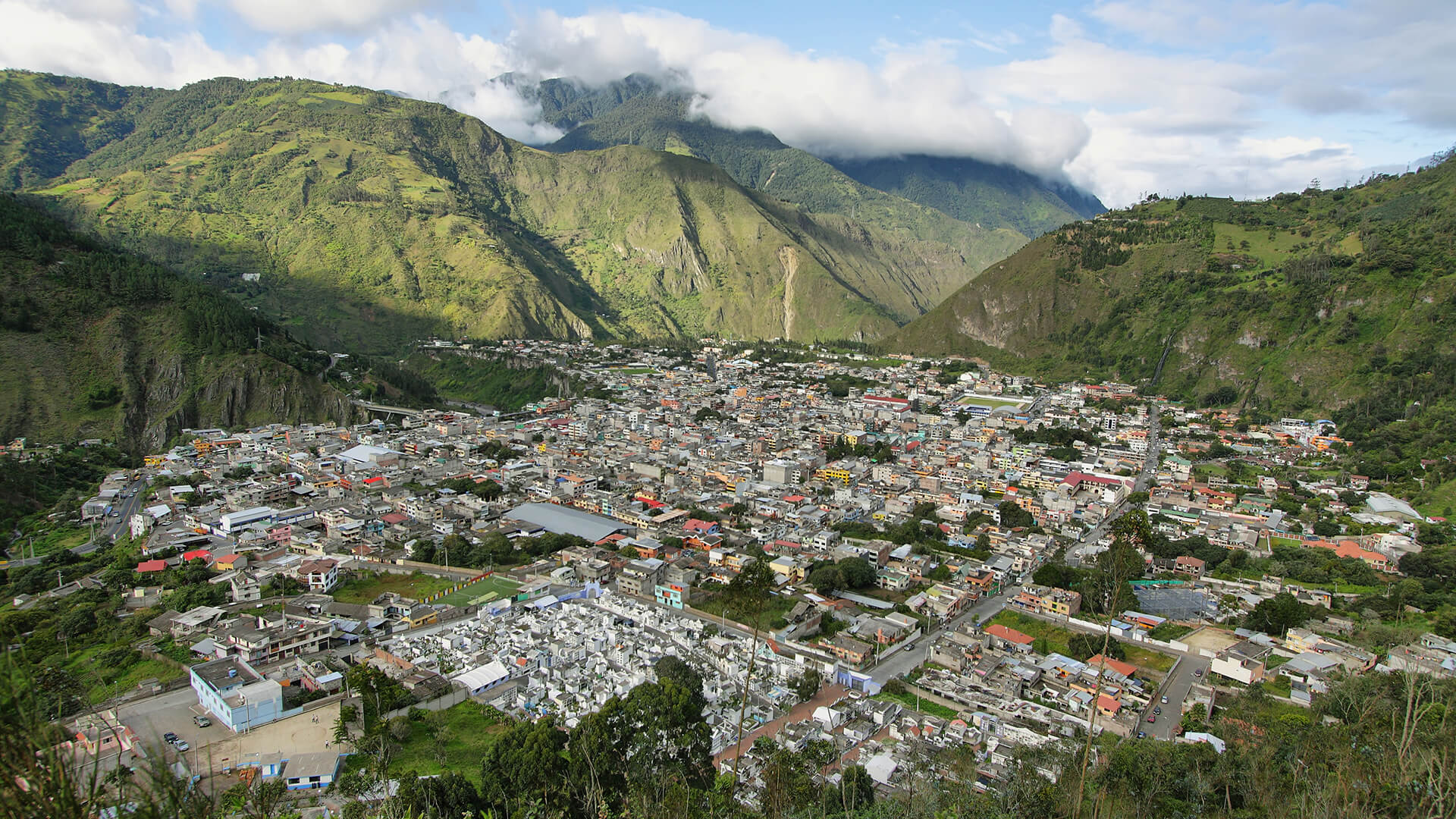 Visit the Banos Waterfalls
Banos is home to some of the most stunning waterfalls in South America. A visit to Ecuador should include a trip to see these waterfalls! The beautiful waterfalls are surrounded by lush jungle, steep cliffs, and the constant music of rushing water.
The magic of these waterfalls is not to be missed and provides a truly unique natural wonder for any traveler's itinerary.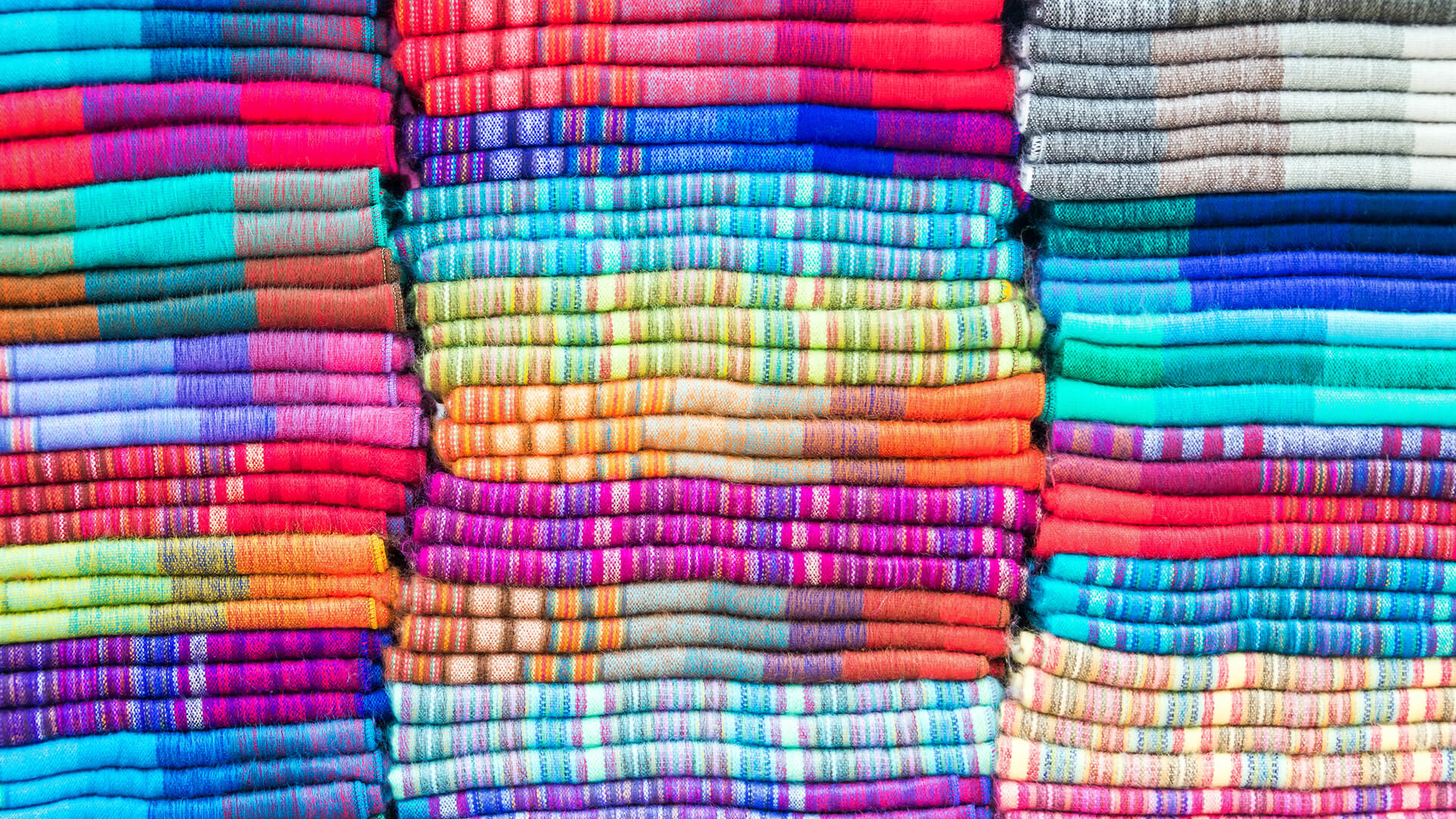 Explore the city of Otavalo
Otavalo is located in the Andean highlands of Ecuador and is special for its indigenous culture, traditional markets, and stunning natural scenery.
Some of our must-see highlights for a visit to Otavalo include:
Exploring the famous Otavalo Market, which is one of the largest and most famous indigenous markets in South America and offers a diverse selection of locally made textiles, jewelry, and other crafts.
Visiting the Peguche Waterfall, which is a sacred site for the indigenous people and a popular spot for picnics and swimming.
Hiking in the surrounding mountains and lakes, including the Imbabura volcano and Cuicocha crater lake.
Learning about indigenous culture and traditions by visiting the Centro de Textiles Tradicionales, which showcases the weaving and dyeing techniques of the Otavaleño people.
Enjoying the traditional Andean music and dance performances in local markets and squares.
Trying traditional Andean cuisine.
Taking a scenic drive through the mountains to visit nearby villages and indigenous communities.
Hike in the Ecuadorian Andes
The Ecuadorian Andes are a must-visit for travelers in Ecuador. The Andes are a chain of mountains that run through the heart of Ecuador and are known for their stunning natural beauty and rich cultural heritage. The Andes are home to some of Ecuador's most important cultural and historical sites, including indigenous villages, colonial-era churches, and mysterious ancient ruins.
What makes the Andes so special is their breathtaking natural landscapes, from lush cloud forests to rugged, high-altitude terrain. Visitors can enjoy outdoor activities such as hiking, horseback riding, and mountain biking or simply take in the views of snow-capped peaks and rolling hills.
In addition, the Andes are known for their traditional crafts and local markets, offering visitors the chance to immerse themselves in the region's cultural heritage. Whether you're seeking adventure or cultural discovery, the Ecuadorian Andes offer many memorable experiences.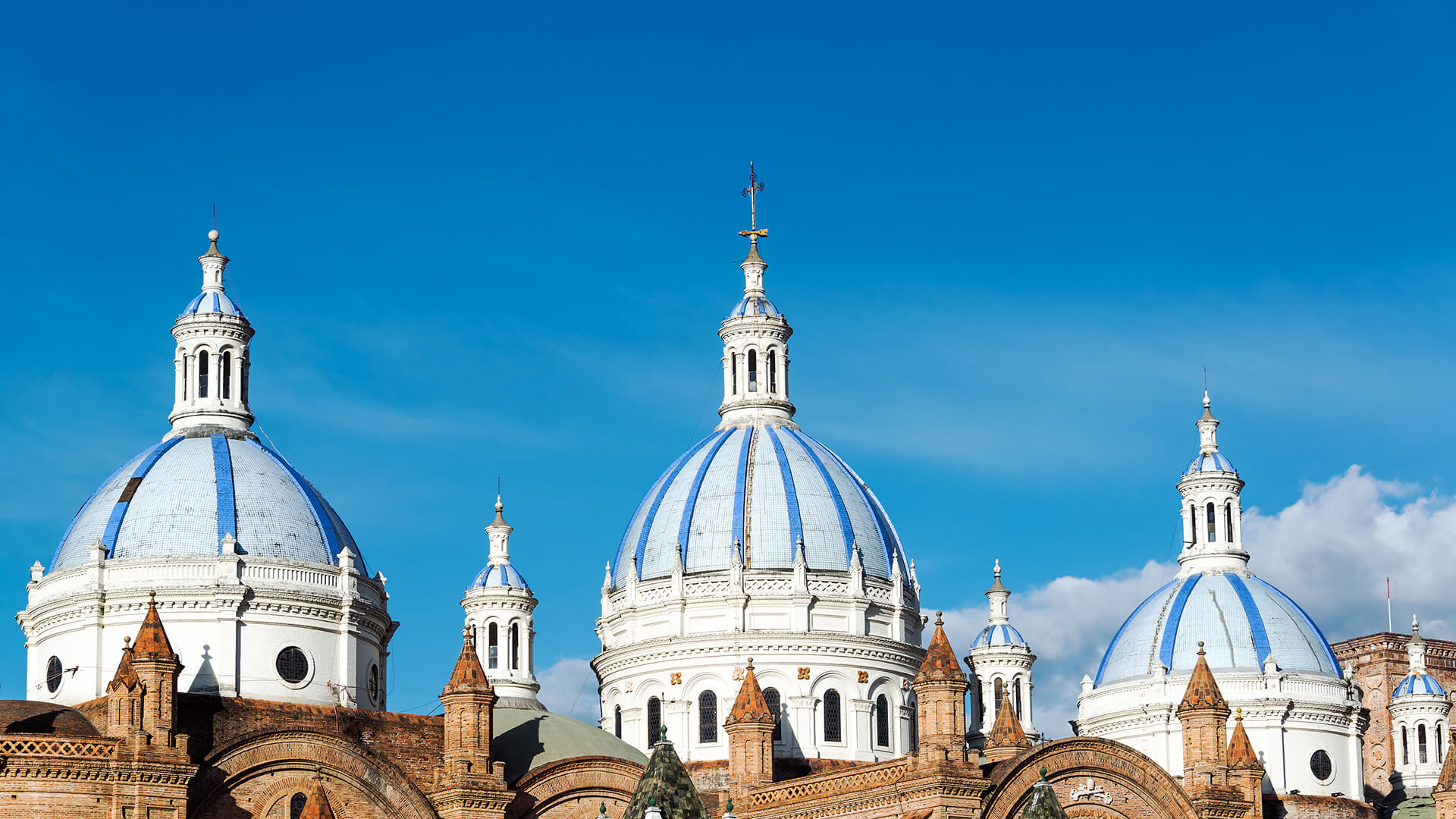 Travel to the city of Cuenca
Cuenca is a historic and charming city with a rich colonial heritage and well-preserved colonial architecture.
A visit to Cuenca should include exploring the city's beautiful colonial plazas, ornate churches, and grand homes, sampling local cuisine, shopping at the bustling street markets, and experiencing the vibrant cultural scene.
Cuenca is a must-visit destination for those interested in history, architecture, and local culture.
Ecuador is a special destination
In conclusion, Ecuador is a beautiful and diverse country with a wealth of activities to offer its visitors – you'll never be short of amazing things to do!
From exploring its rich cultural heritage and natural beauty to experiencing its vibrant nightlife and outdoor adventures, there truly is something for everyone in Ecuador.
Whether you're a nature lover, history buff, or thrill-seeker, we hope our recommendations have inspired you to plan your next trip to this amazing country. With its stunning landscapes, friendly people, and endless opportunities for fun and exploration, Ecuador is a destination that is not to be missed.
If you have any questions about this blog or our Galapagos Diving Packages, please get in touch.