If you've got your heart set on heading to the Galápagos Islands this winter, we don't blame you!
As locals, all of us here at Academy Bay Diving have experienced these wonderful islands' varied seasons many times over – so we know all the pros and cons of visiting at different times of the year.
And while you can certainly see marvelous marine life on our Galápagos scuba diving day trips and get up close and personal with the islands' inquisitive land creatures on our daily Galápagos land tours at any time of year, visiting in December definitely has its advantages.
So, whether you're planning a festive family getaway, a romantic island escape, or a solo exploration – keep reading to find out exactly what a December trip to the Galápagos has in store for you!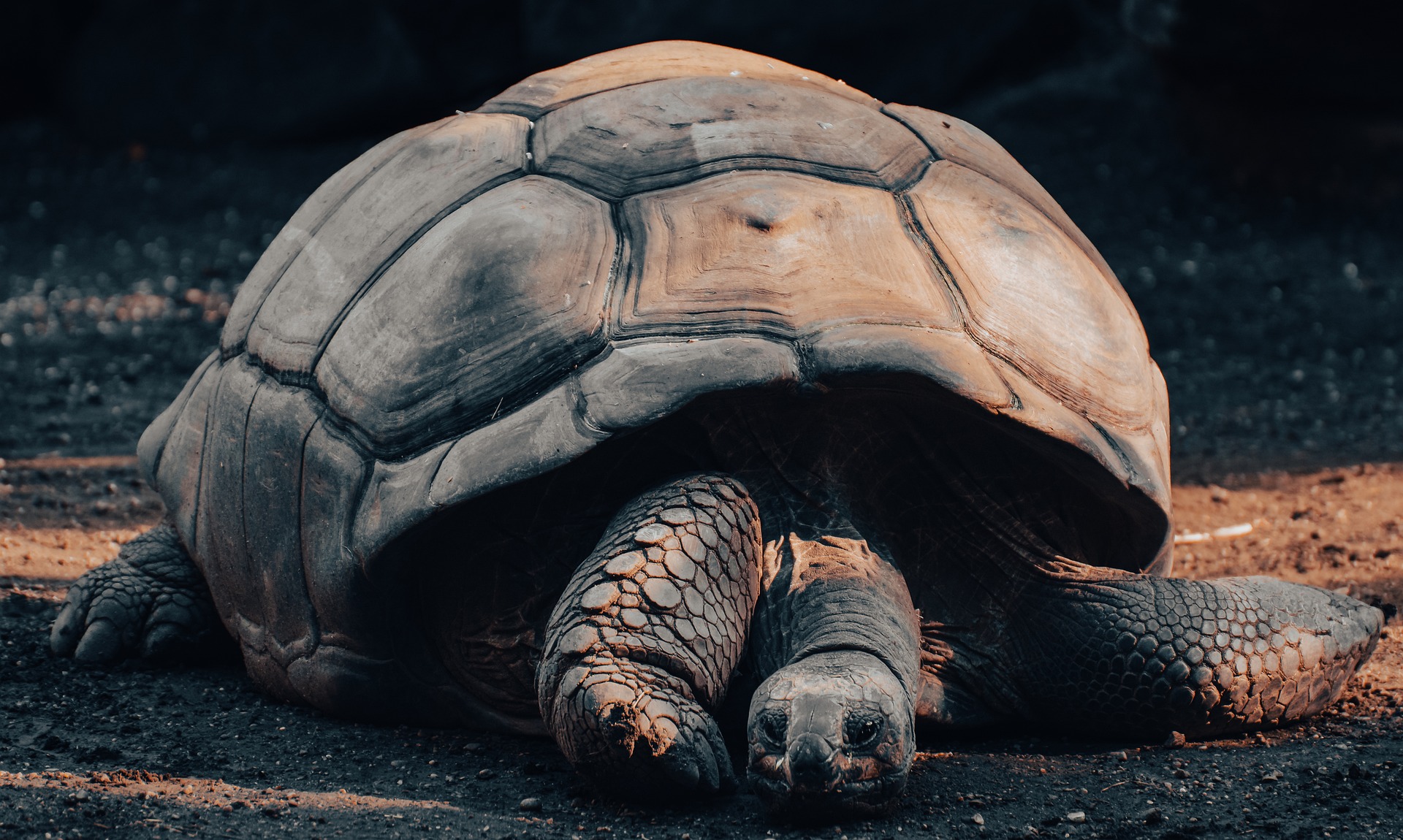 Galápagos Weather in December
If you're anything like us, one of the first things you'll do when vacation-shopping is check out the forecast. From unexpected rain to accidental sunburn, weather can really make or break a trip!
So, what exactly can you expect weather-wise during a December trip to the Galápagos?
As they're located near the equator, the Galápagos Islands have a subtropical climate throughout the year. This results in two varied and distinct seasons – the cool dry season from July to November, and the warmer wet season from December to June.
Temperatures in December average between 72°F and 86°F during the day, and nights are pleasant too. At around 73°F, the water is comfortably warm, and visibility is much better than in the dry season – so it's the ideal time to visit to snorkel and scuba dive with all of the sensational sea life that the Galápagos Islands are famous for.
Showers are short and often overnight, which reduces the overall humidity and makes way for long, sunny days of sunbathing, hiking and exploring the islands to your heart's content.
If you like to pack in as much diving as possible, why not make the most of the crystal-clear waters with our 11-day Born to Dive Galapagos tour? With four different diving locations, it's a great way to see all the varied sea life that call this underwater utopia home.
Whether you feel the chill, or just want to escape the cooler temperatures elsewhere in the winter, you can find out exactly how warm a welcome to expect by keeping an eye on the upcoming weather forecast.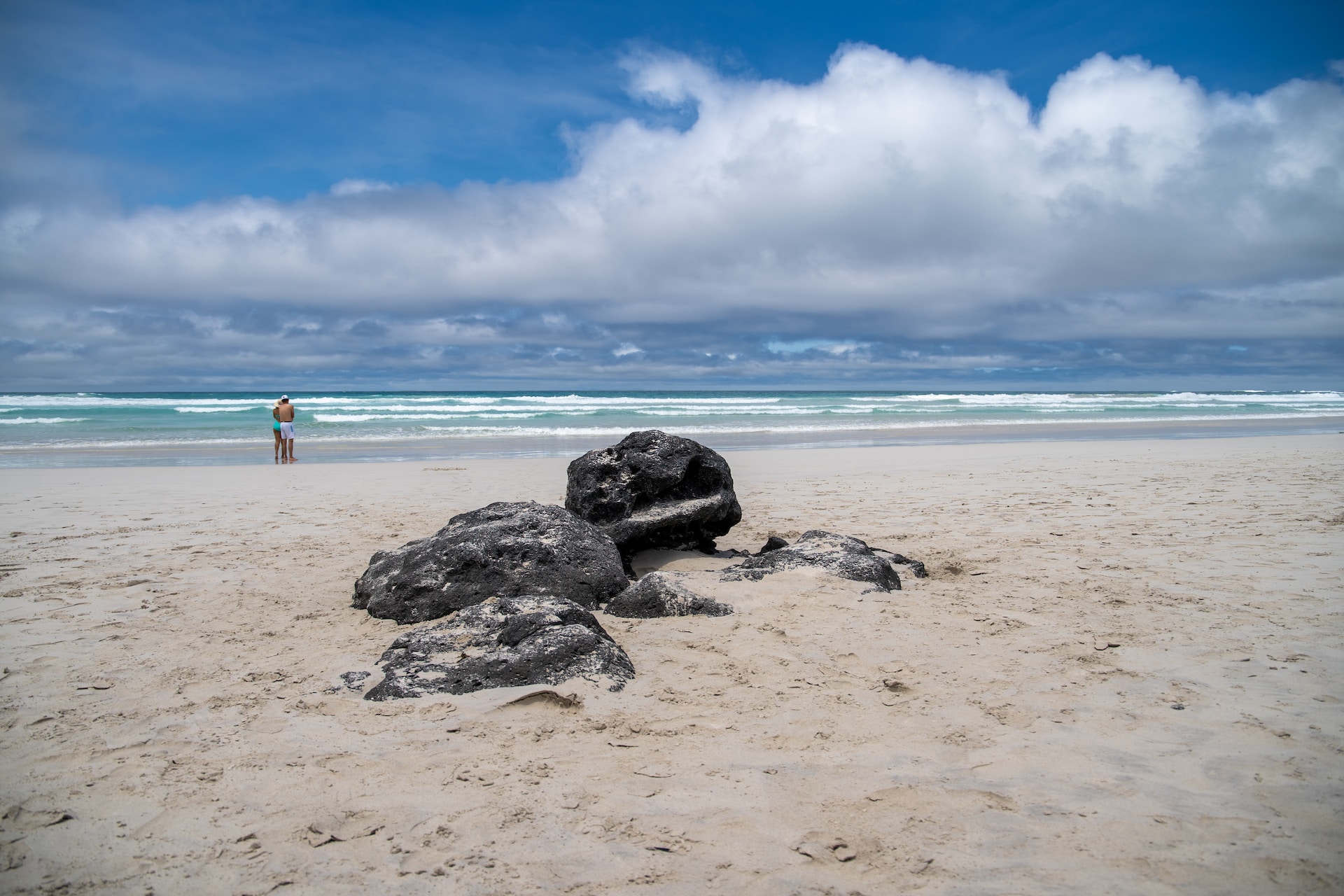 Galápagos Wildlife in December
As home to nearly 9,000 species and one of the leading destinations for wildlife-watching in the world, the Galápagos Islands are a haven of animal activity at any time of year.
December, however, is a particularly busy month for many of the islands' inhabitants when it comes to mating. Spurred on by the warmer sea temperatures, green sea turtles begin their romantic rituals – and they're not alone…
Keep an eye out for the frantic head-bobbing of frisky marine iguanas as they try to entice a mate and land iguanas chasing their female counterparts all over the islands.
If you're lucky, you'll also be able to spot giant tortoise eggs hatching, and get up close and personal with playful sea lion pups of various ages as they frolic on the beaches at the end of breeding season.
Meanwhile, over on Espanola Island the skies are equally as busy, as waved albatross chicks test out their newly-grown wing feathers before migrating for the winter.
From pelicans and penguins, to giant tortoises and iguanas – get up close and personal with the islands' sensational species both above and below the water on our 8-day Discover Galápagos tour.
Activities to do in the Galápagos in December
As the Humboldt current subsides, the waters around the Galápagos become calmer and clearer, making conditions ideal for spotting the captivating creatures that live beneath the waves. Whether you dream of snorkeling with mola mola, or scuba diving with gargantuan giants of the deep, December is the perfect time to visit.
When you're all dived out, make the most of the terrific temperature by sunbathing on the islands' breathtaking beaches, and exploring legendary landscapes with various wildlife-filled walks and hikes around the islands.
And if surfing's your thing, a winter trip could be just the ticket! Between awesome waves on some of the beaches and increasingly confident sea lion pups playing in the waves, December is the prime time to dust off your board and start riding those breaks.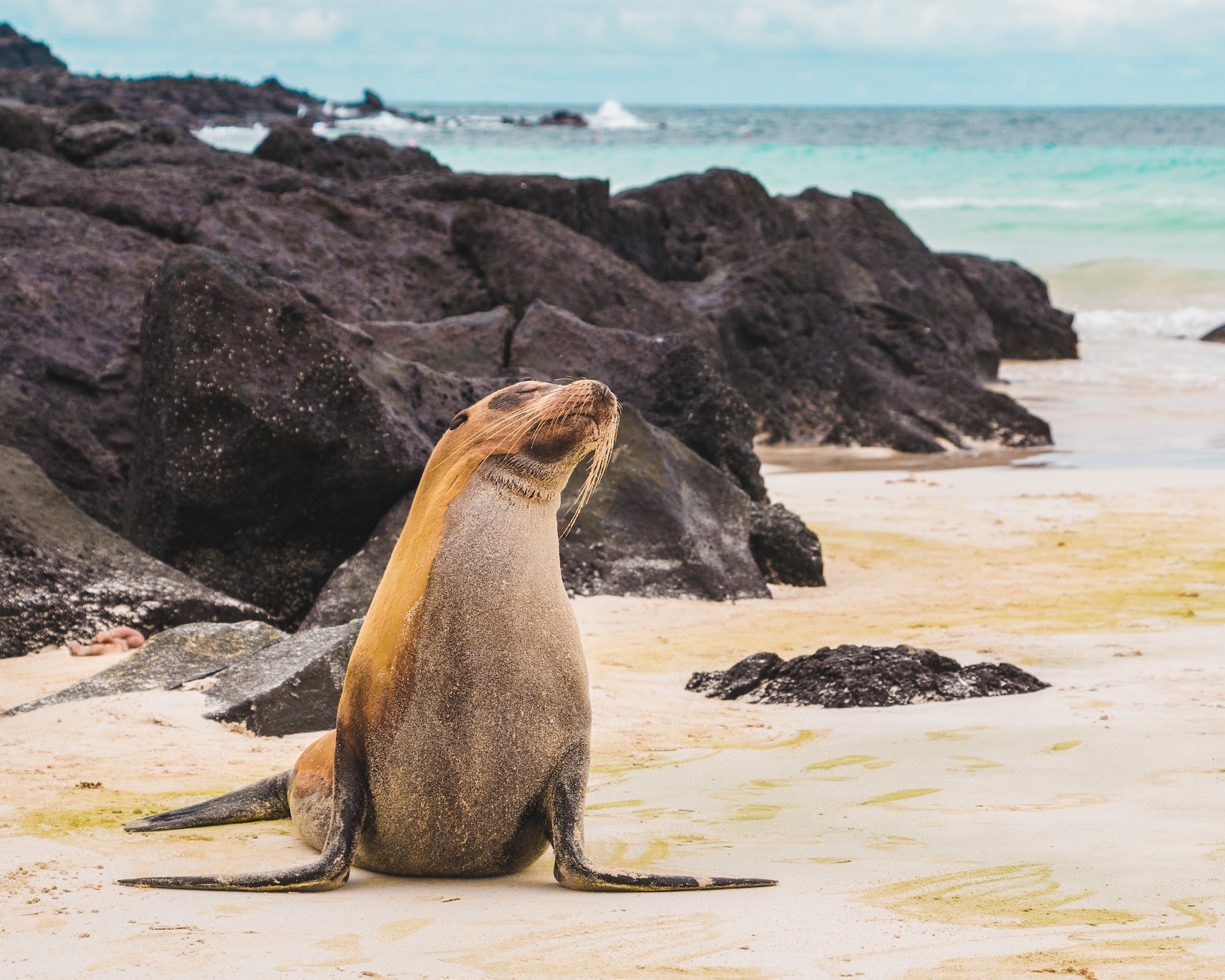 From great weather, to warmer waters and plenty of exciting animal activity, it's clear that December is a great time to visit the Galápagos Islands.
However, as is often the case when traveling over the Christmas period, it can be more expensive than at other times of the year.
If you have the cash to spare, there's no better place to spend the holidays than these enchanted islands. Just be sure to book well in advance, as mid-December to mid-January is a popular time to visit, and flights, accommodation and activities often sell out way ahead of time.
And if you're watching your wallet, don't despair! You can still benefit from all of the perks of the season by visiting in early December instead, when prices are a bit lower and there's more availability.
Whenever you decide to visit, why not make your trip to the Galápagos an adventure to remember with one of our Galápagos diving packages?
Whether you want to get up close and personal with gentle giants on our Shark Encounters Tour, make friends with ancient giant tortoises on our Discover Galápagos tour, or something completely different – we'll tailor your trip to your interests and schedule, so you can make the most of your time on these enchanted islands.
If you have any questions about visiting the Galápagos in December, our tours, or anything else, just get in touch and we'll be happy to help.