Ecuador's capital city is a must-visit destination in South America. Quito sits high in the Andean foothills and is known for its colorful fusion of colonial architecture in the Old Town centre, which is built on ancient Incan ruins. Quito is also a hub for visiting nearby natural points of wonder, as we'll see in this top 10 list. 
Whether you're looking for a fast-paced adventure scaling mountains or a more relaxing stroll around a traditional market or peaceful lake, our recommendations are several exciting day trips from Quito to suit every type of traveller. 
If you're planning a trip to Quito and would like some advice from our local, friendly team, get in touch! We'd love to help make your South American adventure come to life on one of our Galápagos Islands tours and to share our knowledge of Ecuador. 
But, for now, let's look at some of the cultural and natural attractions in and around Quito.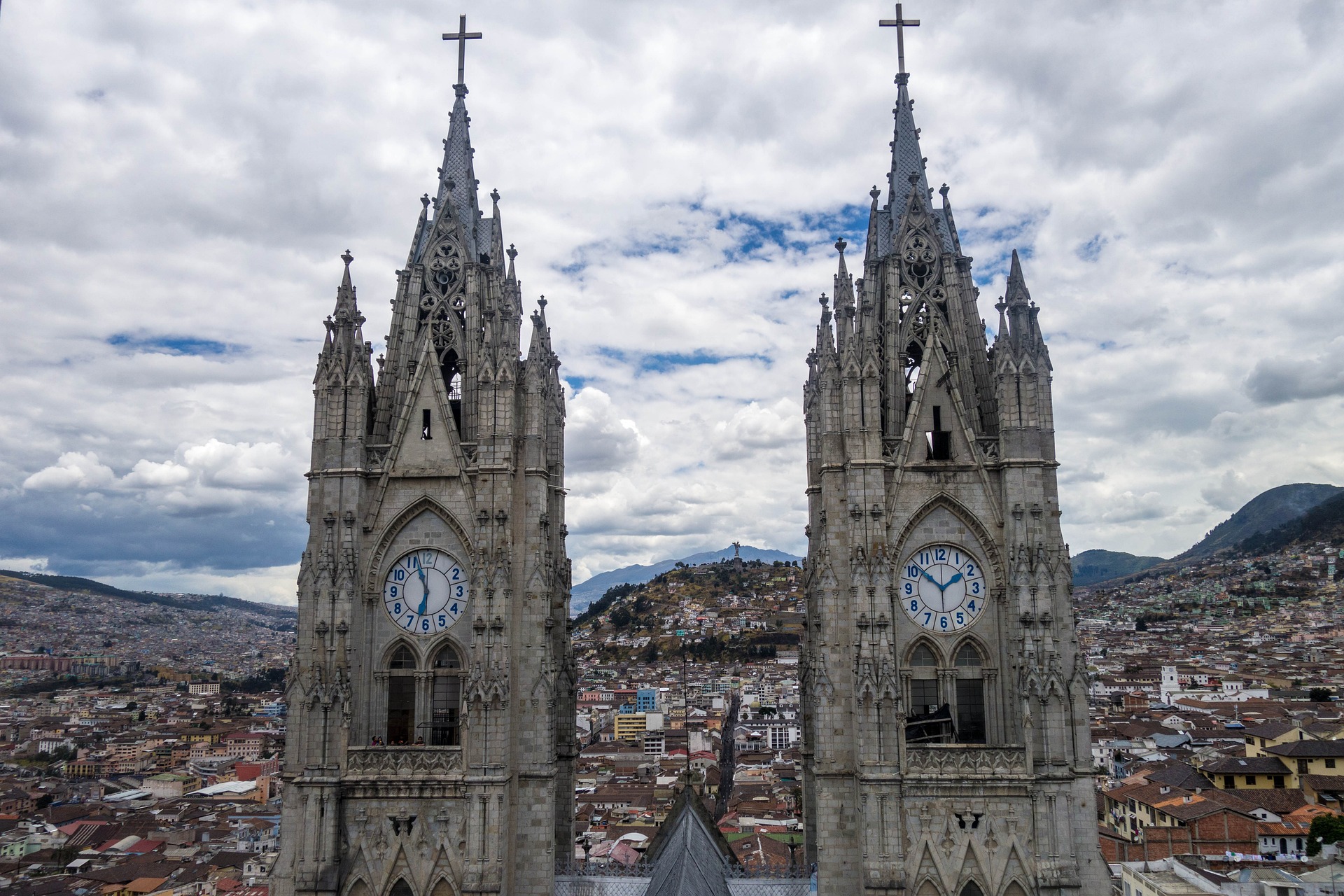 Wander the Streets of Quito's Old Town
Quito's Old Town is recognized worldwide as having the best-preserved, least-altered historic center in Latin America. The mix of architectural styles and carefully preserved streets led Quito to be declared a UNESCO World Heritage Site and it was the first city in the world to receive this status in 1978.  
Stroll along the streets and sample local, traditional cuisine to immerse yourself in this beautiful town that is both modern and historic. Make sure to stop by the towering Basílica del Voto Nacional, the largest neo-gothic cathedral in the Americas.
Visit Ciudad Mitad del Mundo Monument from Quito
Just 40 minutes north of Quito visitors to Ecuador can visit Ciudad Mitad del Mundo or the centre of the world. Located in the small parish town of San Antonio, the grounds contain a monument to the approximate location of the Equator, fixed by the 18th century Franco-Spanish Geodesic Mission.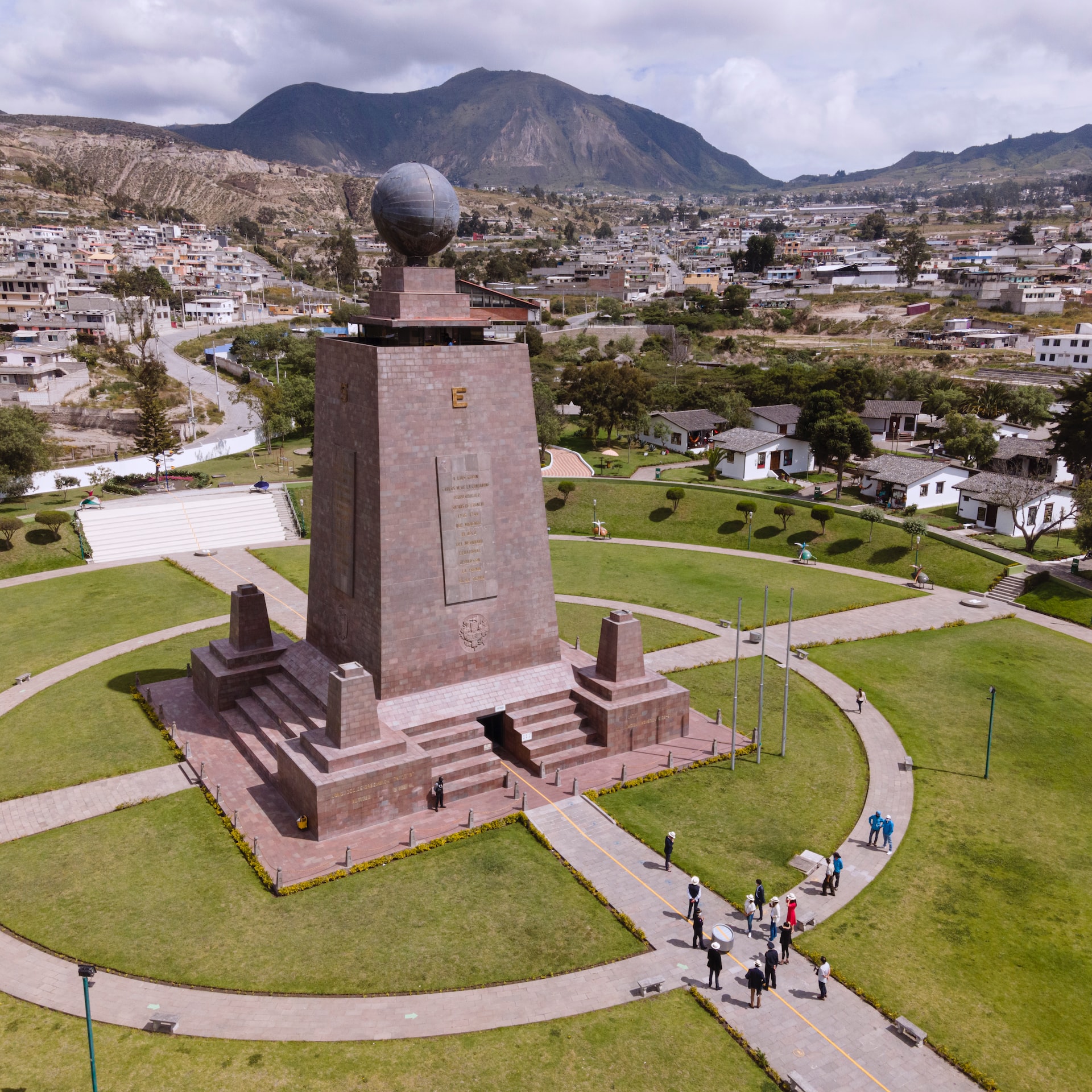 Explore Cotopaxi National Park from Quito
Located two hours south of Quito by car, Cotopaxi National Park is a beautiful area that encompasses 128.9 square miles. The Cotopaxi volcano is the second-highest peak in the country with a height of 19,347 feet and is one of the highest active volcanoes worldwide.
But don't worry, it's safe to walk around! The climb is challenging, due to the altitude, but there is plenty to enjoy in the park. Keep your eyes peeled for foxes, bears, and pumas.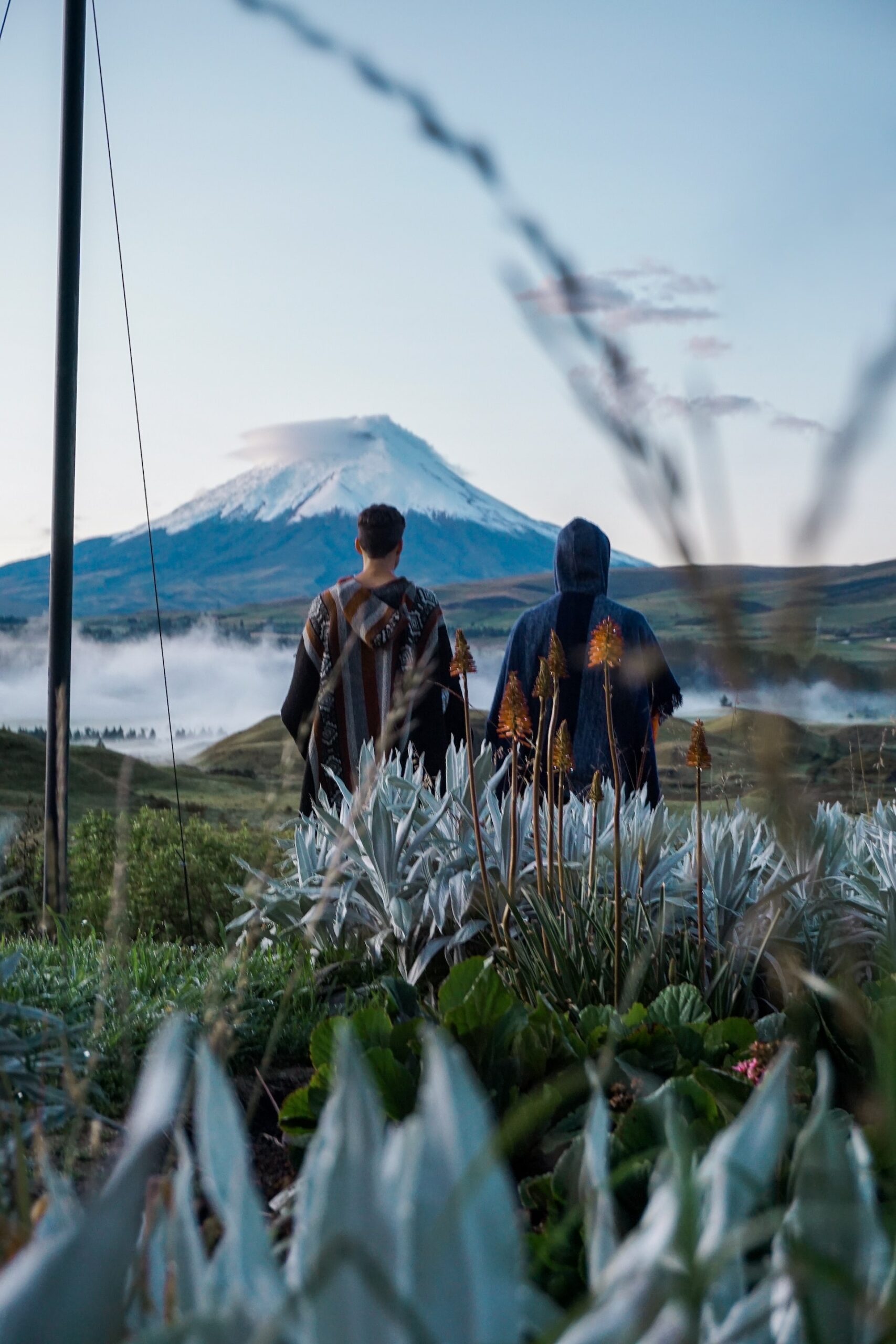 Ride Quito's Cable Cars, TelefériQo 
If you're not scared of heights but would like a leisurely excursion, we recommend taking the TelefériQo. The TelefériQo is one of the highest cable car lifts in the world, taking passengers to an altitude of about 4,000 meters. 
The upper TeleferiQo station is located on the eastern slope of the Pichincha Volcano and takes visitors to the lookout of Cruz Loma. The lower station is called the VulQano amusement park and has restaurants and games to enjoy.
Hike Around the Antisana Volcano Near Quito
Sticking with the high-altitude excursions, our next recommendation on a day trip from Quito is to visit the fourth-highest volcano in Ecuador. Antisana is a majestic and active double-cone volcano and is a great spot for wildlife watching and climbing for experienced hikers.
Located two hours southeast of Quito by car, Antisana means 'dark mountain' in the local dialect and is home to 418 different species of bird. Bring your binoculars to see some of the local creatures against this epic view.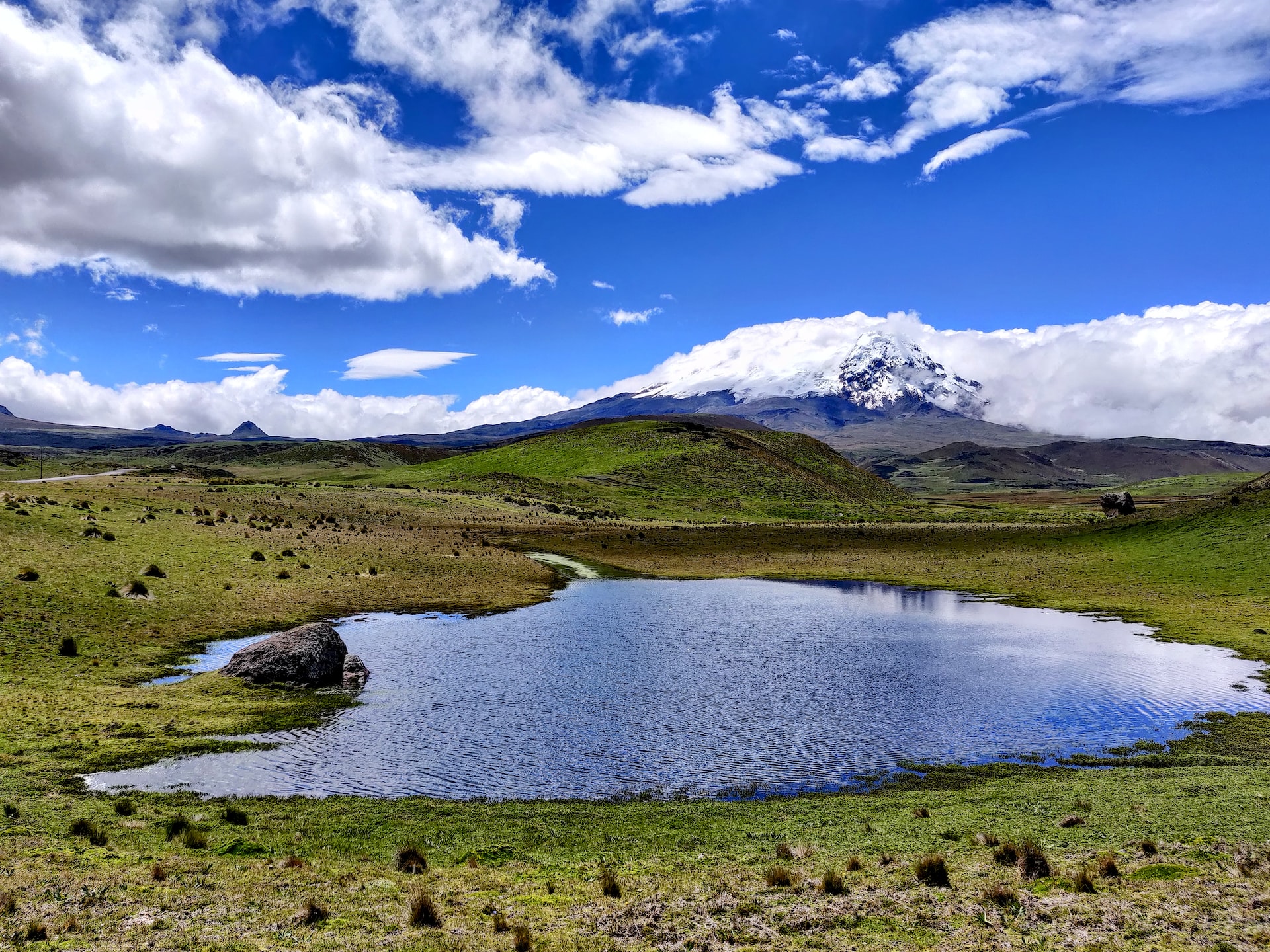 Step into Mindo Nambillo Cloud Forest Reserve Near Quito
Hike into a mountain-side paradise filled with outdoor activities at the Mindo Nambillo Cloud Forest Reserve. The elevation ranges between 1,180 to 4,780 meters, so if these high climbs are not for you there are plenty of activities beyond walking. Visitors can experience an array of colorful creatures at the Mindo Butterfly Farm or go birdwatching to meet more flying friends.
Embrace Colorful Culture at Otavalo Market on a Quito Day Trip
Otavalo Market is one of Ecuador's famous markets and the largest in South America. It's located two hours south of Quito, making the market a good place to visit on a day trip or as part of a wider tour around the country.
Check out the authentic Ecuadorian crafts at the market, especially the bright colors of the various fabrics available.
Discover Quilotoa Crater on a Day Trip from Quito
Each natural wonder around Quito is more beautiful than the last and the Quilotoa Crater is no exception. Located just over three hours west of Quito, Quilotoa was formed by the collapse of the dacite volcano and is three kilometers in diameter. 
It is not safe to swim in the crater, but there are several beautiful hikes to embark on around its majestic edge. There are even hostels to stay nearby this calm portal if you want to break up the hiking.
Enjoy the Calm of Lagunas de Mojanda, North of Quito
Lagunas de Mojanda is a two-hour drive northeast of Quito and is a less popular excursion to take, but not because it's less beautiful than the other destinations on this list! The lake is a great place to hike and the nearby mountains are called Cerro Negro and Fuya Fuya.
These mountains are less taxing than some of the other volcanic places across Ecuador. If you climb to either of these peaks, you will see the picturesque crater lake of Laguna Mojanda below. But if climbing isn't for you, you can still enjoy whiling away the hours by the lake.
Venture to the Galápagos Islands from Quito, Ecuador
Our final destination is a personal favourite, our hometown of the Galápagos Islands. If you want to explore one of the most beautiful and biodiverse destinations in the world, flights depart from Quito or Guayaquil on the mainland of Ecuador. 
Just a three-hour journey from Quito and you will be in the islands that inspired Charles Darwin's theory of evolution. The seasonal animals and sea creatures can be visited in their natural habitat if you want to take an Academy Bay Galápagos dive tour or explore the islands by boat and on foot.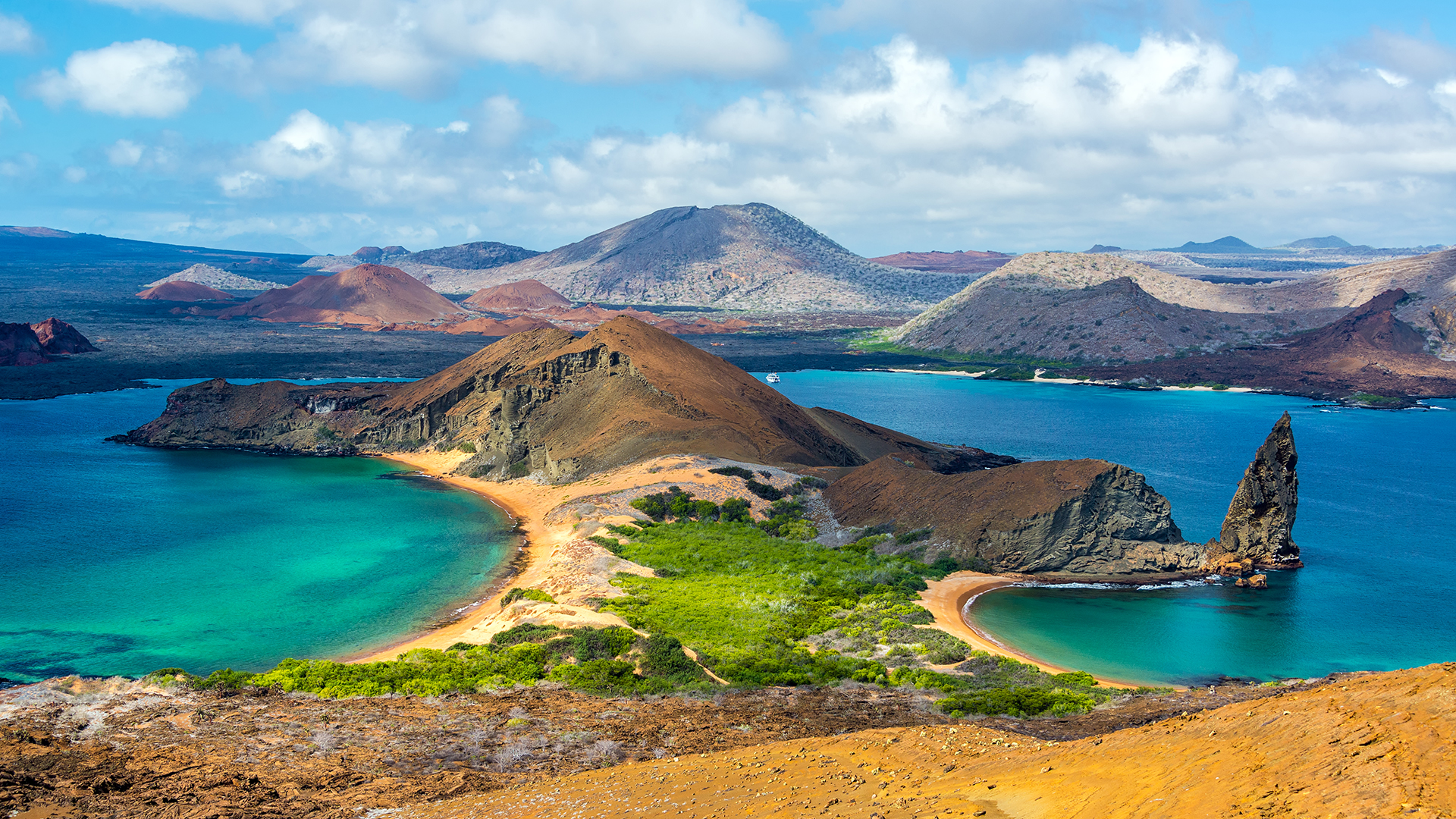 However you're planning to explore Ecuador and the capital city of Quito, we hope our top 10 list of recommended excursions has given you some inspiration. Quito is surrounded by natural beauty and culture, making it a wonderful destination to explore.
If you're keen to head to the Galápagos Islands and try one of our daily dive tours to meet the wildlife, please get in touch! Our local, Spanish and English-speaking team would love to help you plan your Ecuadorian adventure, whether you're a city slicker or a nature wanderer.