Ecuador is a great destination for tourists for many reasons. The country's landscape is one of the most unique in South America. Jungles, beaches, mountains – you name it, Ecuador has it!
Ecuador was the first country ever to be awarded several UNESCO World Heritage Sites for its capital, Quito, and the idyllic Galápagos Islands. But this destination holds much more in store – though both Quito and the Galápagos are perfect examples of Ecuadorian excellence! 
At Academy Bay Diving, our family-run business is passionate about sharing the natural wonders of Ecuador's landscape. We're lucky enough to call Santa Cruz Island home and our local knowledge helps us to curate Galápagos Islands Tour Packages to suit every tourist.  
If you'd like to learn more about our once-in-a-lifetime experiences on these world-renowned biodiverse islands, please get in touch! One of our bilingual team will be happy to help.
So, what are you waiting for? Keep reading to find out exactly what makes Ecuador such a tourist hotspot.   
The Galápagos Islands
We may be a little biased at Academy Bay Diving, but we had to start with the Galápagos Islands. Located 1,000km west of Ecuador, the remote Galápagos Islands are home to nearly 9,000 wildlife species found nowhere else in the world! 
Just four out of the 19 islands that make up the Galápagos Islands have human settlements – which is roughly 3% of all the islands' landmass. The remaining 97% is preserved as the National Park, meaning its untouched beauty is preserved and the myriad animals can roam without threat.  
For travellers who want to dip their toes in the water, our Santa Fe & Playa Escondida Snorkel Day Tour is a great introduction to the wildlife in the archipelago. If you're a more experienced diver, our Galápagos Scuba Diving Day Trips offer a plethora of dive sites to try out. 
If you prefer to keep your feet on dry land, why not try some island hopping? Academy Bay Diving's Daily Galápagos Land Tours can be combined into a multi-day adventure, meaning visitors don't miss out on any parts of Ecuador's most famous destination. 
However you decide to explore this magical place, we recommend spending a least a week on the islands to take in as much of the unique landscape and creatures as you can.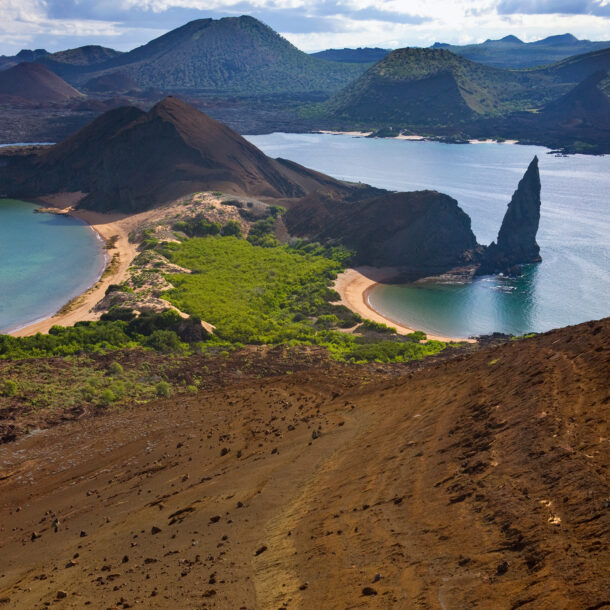 Ecuador's Vibrant Cities 
If you're keen to soak up the local culture, Ecuador is full of diverse, colorful cities. So which one should you visit? Our answer is always: as many as you can! But Quito and Cuenca are two of our favorites. 
Nestled in the Andean foothills, Ecuador's capital city of Quito is known for its colonial center and fusion of architectural styles. The first city in the world granted UNESCO World Heritage status, Quito's blend of Indigenous and European artistic traditions is a must-see.
Ecuador's second most populous city, Cuenca, is a picturesque destination full of cobblestone streets and red-tiled roofs. Its culinary culture presents a unique melting pot for Spanish and Indigenous flavors. Check out El Cajas National Park for mountain lakes and nature trails.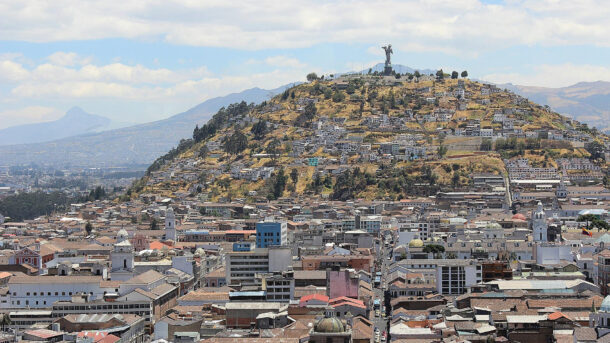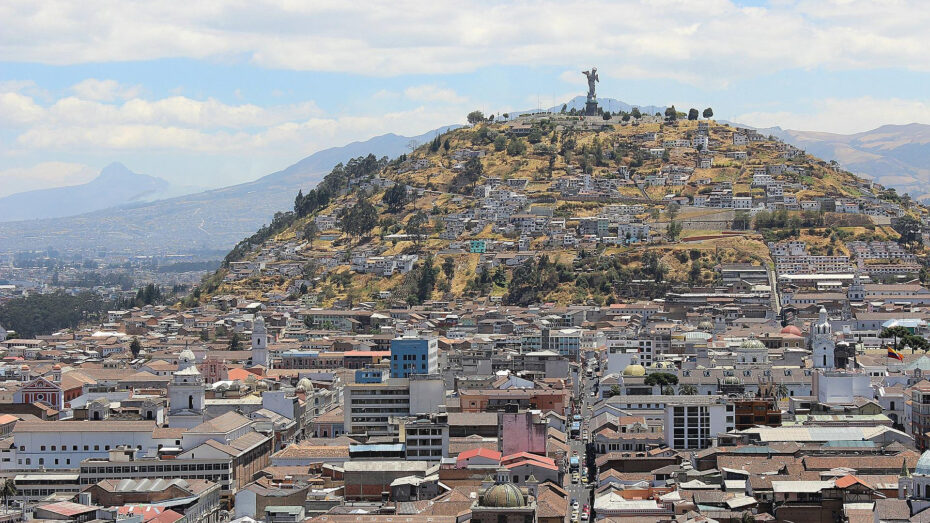 The Volcanic Landscape and the Ecuadorian Andes
Ecuador's unique landscape is a key example of why it's great for tourists to visit. From rainforests and islands to mountains and volcanoes, there's a climate for every preference in Ecuador!
The country is home to 47 volcanoes, making it one of the most volcanically active areas in the world. Cotopaxi, the most active volcano in Ecuador, even has its own microclimate! But don't worry, it's safe and climbable all year round.  
The Ecuadorian portion of the Andes Mountains is also a stunning attraction for hikers. If you fancy a challenge, climb the summit for epic views. The mountains are also thriving with an enthralling array of wildlife. The number of mountainous species rival the Galápagos Islands!   
If you don't like heights, maybe skip this list item!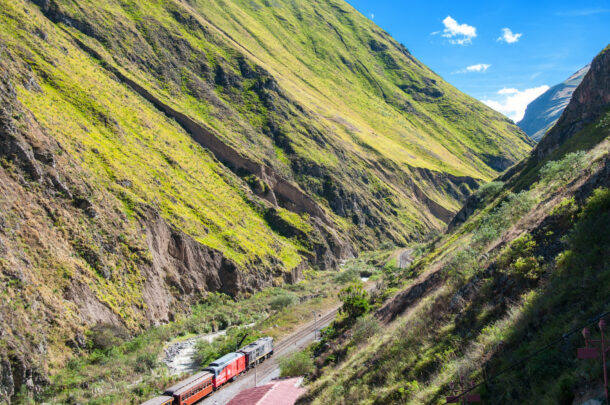 The Amazon Rainforest in Ecuador
While the Galápagos Islands often take center stage as Ecuador's most beautiful location, the country's rainforest is an astounding haven of biodiversity. 
Covering almost a third of Ecuador's total land mass, the Amazon rainforest is an essential item on every nature-lovers bucket list. El Coca is the best gateway to experience the 9,820 square kilometers that are teeming with wildlife.
Just a 40-minute plane from Quito to El Coca, tourists can explore the Amazon rainforest on foot or by canoe. What are you waiting for? Pack a waterproof jacket and some binoculars and ¡vamos!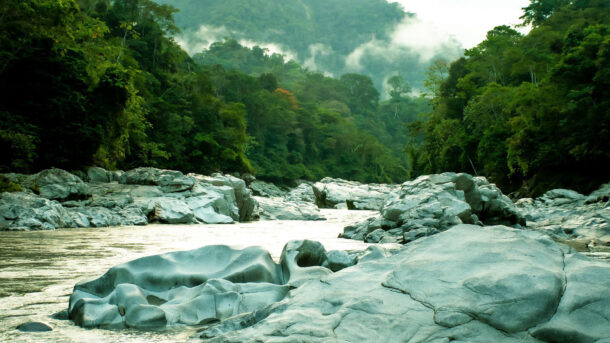 The Idyllic Beaches Across Ecuador
One of the best parts of any holiday is relaxing on the beach. Ecuador has plenty of balmy beaches scattered along its coastline that are great for tourists to explore.
The coastal town of Salinas is the westernmost point in Ecuador and one of the most popular beaches. It's a great spot to surf in the Pacific Ocean! Check out La Chocolatera's craggy headland for breathtaking panoramas and see if you can spot humpback whales migrating. 
In the Galápagos, our favourite beach is La Fe. Its dramatic landscape is made up of lava rocks and red mangroves that border white-sand beaches. Experience La Fe's allure for yourself on our Pinzon & La Fe beach Snorkel Day Tour — swim with reef sharks, turtles, and rays.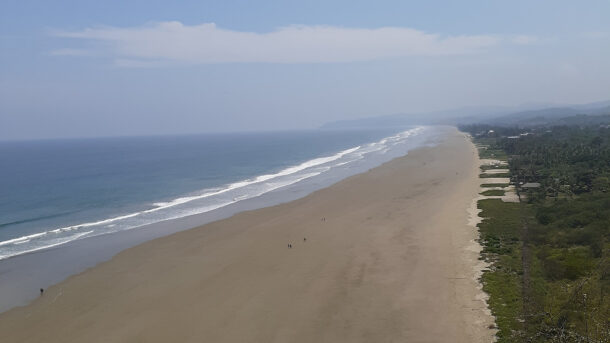 Ecuador's Historic Inca Ruins
The last item on our itinerary is one of the most culturally significant in Ecuador. The Inca ruins show traces of the pre-Columbian empire that stretched from Chile, through Bolivia and Peru, to Ecuador. 
While the empire ended with the Spanish invasion in 1532, the structures were foundational for the European settlers who built on their structures. Many of which can still be seen today.
Ingapirca, meaning Inca (Inga) and wall (pirca) in Quechua, is located south of Quito in the Cañar province, just 90km outside of Cuenca. It is the largest archaeological site in Ecuador and its famous Temple of the Sun is the only elliptical Incan temple in all of South America.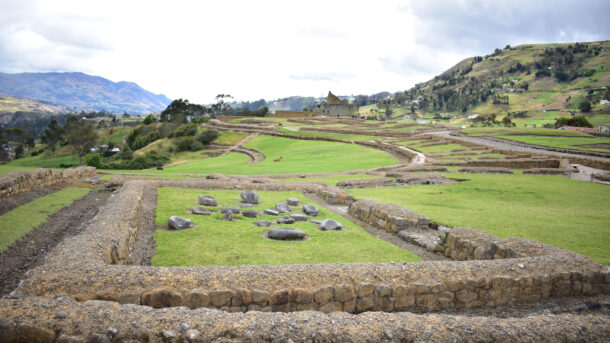 So, are you ready to explore these South American spectacles and more? We hope we've introduced some new must-see spots to your itinerary!
If you're dreaming of the Galápagos Islands, contact us to make use of our local knowledge. Our tours around the astounding biodiverse islands flow with the seasonal migration of the wildlife, meaning we'll know which creatures will be visiting when you plan your Galapágos trip.
Whether you want to explore the islands on a Galápagos Self-Guided Tour or explore our range of Galápagos Scuba Diving Packages, Academy Bay Diving can help your dream vacation become a reality.