Just 600 miles off the coast of Ecuador, the Galápagos Islands are famous for their giant tortoises, blue-footed birds, and sublime sandy beaches. And while they certainly have all of these in abundance, there's a lot more to this tropical paradise than meets the eye.
From fascinating flora, to a curious climate, and contributing to our understanding of evolution today – we'll deep dive into exactly what makes the Galápagos so unique, and why these idyllic islands simply have to be seen to be believed!
As residents of the Galápagos ourselves, we at Academy Bay Diving know how important it is to protect the delicate ecosystem that makes this haven so heavenly. That's why we design all of our Galápagos Scuba Diving Trips with sustainability in mind – so you can rest assured that you'll have an unforgettable experience with a minimal ecological footprint.
But for now, let's find out more about why this ancient archipelago is unrivaled by any other place on earth.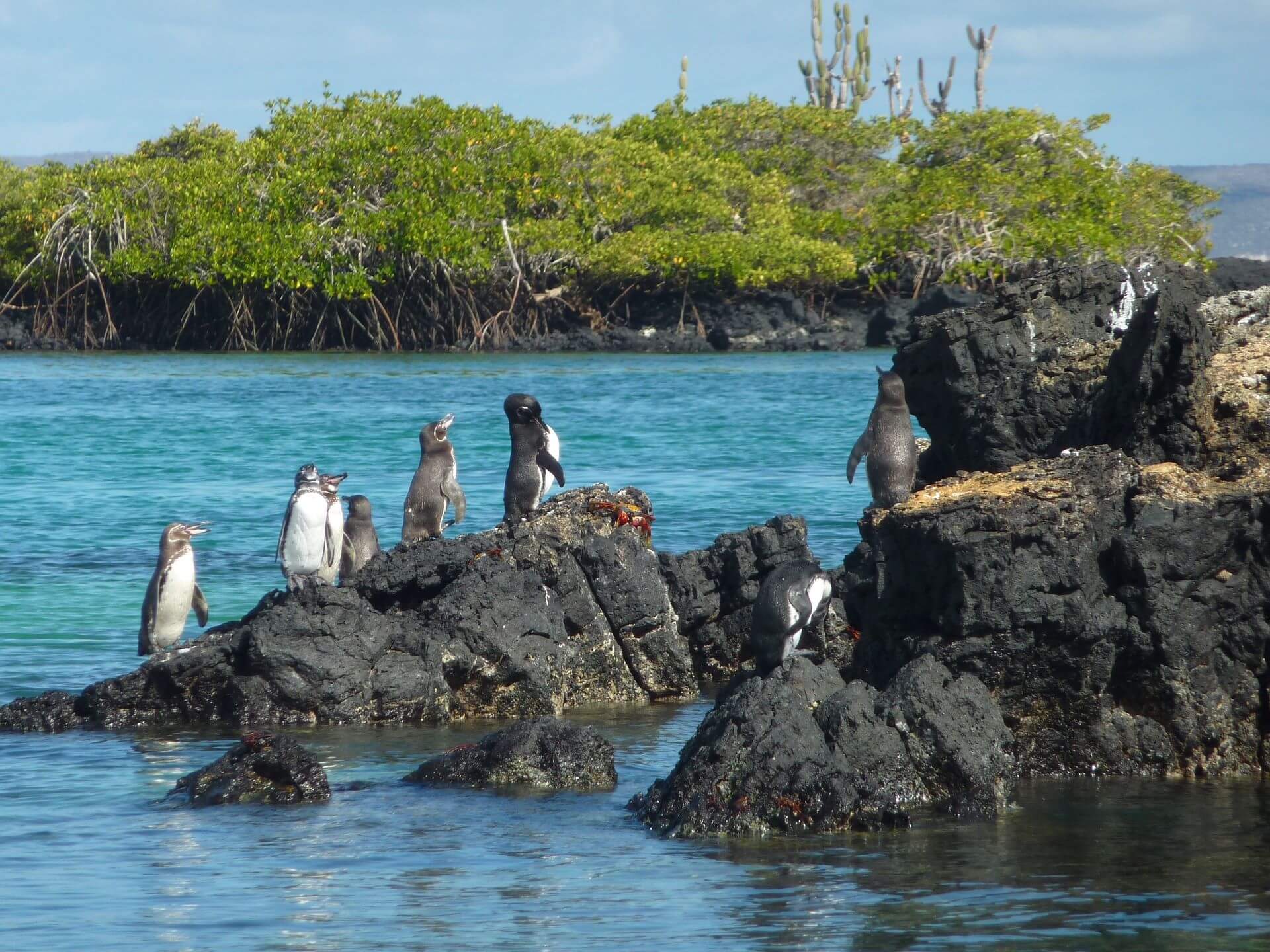 Photo: Sebastian_photos
The Galápagos Islands Inspired Darwin's Theory of Evolution
The Galápagos's most famous visitor, Charles Darwin, spent five weeks there in 1835. After studying the native wildlife, he realized that due to its isolated position, many species living on the islands had developed unique bodies and abilities to suit their habitat. 
Describing the Galápagos as 'a little world within itself', he later used these revolutionary findings to form the basis of his world-changing theory: The Origin of Species.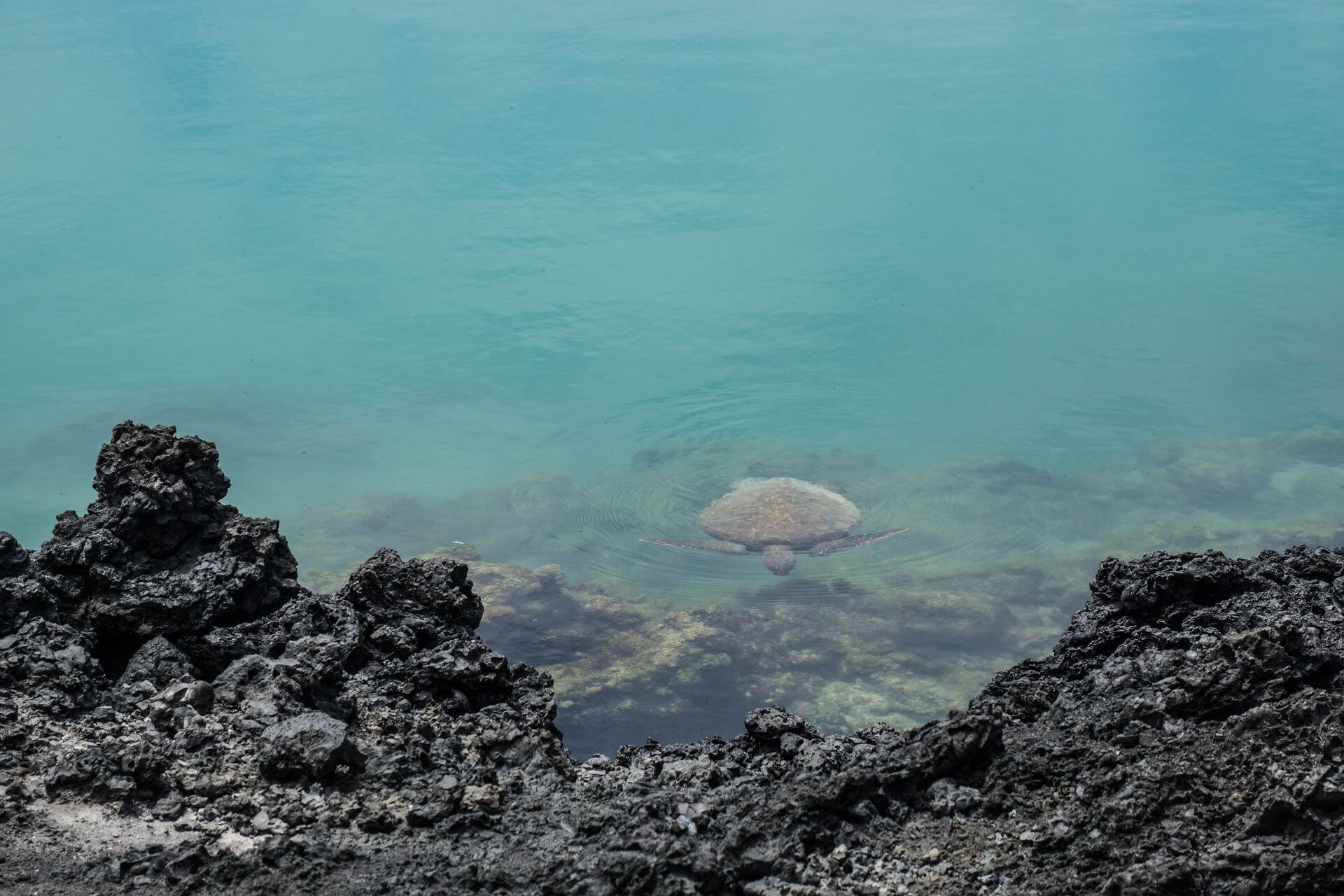 Photo: Grebmot
The Weather is Wonderfully Wacky
Straddling the equator, and sprawling into both the northern and southern hemispheres, the Galápagos Islands are perfectly positioned where three different Pacific currents meet. This ensures a wide range of sea temperatures that allow various marine life to flourish.  
If there's one thing to say about the climate here, it's that it's sure to keep you on your toes! Sea temperatures can vary up to 10 degrees (F) on any given day depending on where you are, and the weather can change rapidly too – going from bright and hot to wet and windy in a matter of minutes. 
Generally speaking, though, the southern currents from Humboldt and Peru create choppier, cooler waters between June and November. So if you're keen to get your flippers on, it's best to visit between December and May, when the water is warmer, calmer and has better visibility for snorkeling and scuba diving.
If diving's top of your agenda, have a look at the range of tours we offer.
Their Landscape is Lost in Time
Did you know that only four of the Galápagos Archipelago's thirteen major islands are inhabited? Officially declared a UNESCO World Heritage Site in 1976, the others remain almost untouched by civilization. 
With 13 active volcanoes, the Galápagos Islands are one of the most volcanically active areas in the world. The landscape is an awe-inspiring array of cliffs, craters, and rugged mountains, crystal-clear azure waters and bright white, red, green and black sands.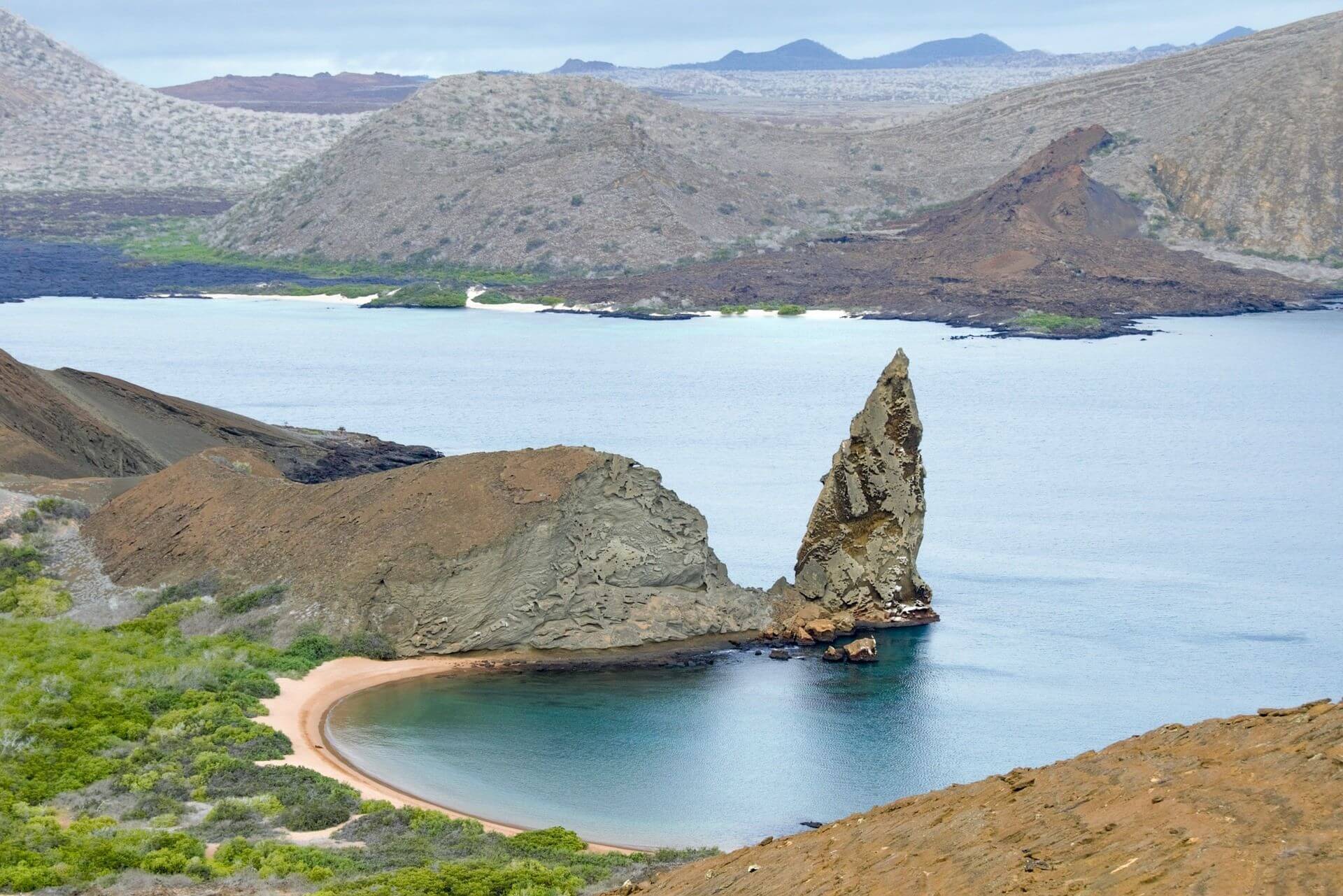 Photo: Penny Ash
The Islands' Diverse Terrain Makes for Fascinating Flora
Now that we've covered the Galápagos Islands' climate and landscape, you might be wondering what kind of vegetation could possibly survive in such a diverse environment. And with over 500 species of flora on the island, the answer is – a bit of everything! 
Scientists have identified three main vegetation zones across the Galápagos: shore, arid, and humid. 
The shore zone is the strip of land separating the sea and the dryer inland areas. With a lack of freshwater and high levels of salt, most plants can't survive in these coastal conditions, but you will find shrubs, mangroves and beach morning glory whose vines help to stabilize sand dunes. 
The largest of the three is the arid zone and it boasts the most plant species – making it of great interest to biologists. In true Darwinian fashion, it features the hardiest plants, like leafless shrubs and cacti, which have adapted to survive in the dry and dusty dirt. Cacti endemic to the Galápagos include the lava cactus, candelabra cactus, and a unique species of opuntia (prickly pear).
The third zone is the humid zone – a lush, leafy tropical paradise made of ferns, grasses, mosses, orchids and Scalesia – a daisy tree endemic to the Galápagos. You'll only find these flourishing forests on the larger islands, where higher elevation leads to more habitable levels of humidity.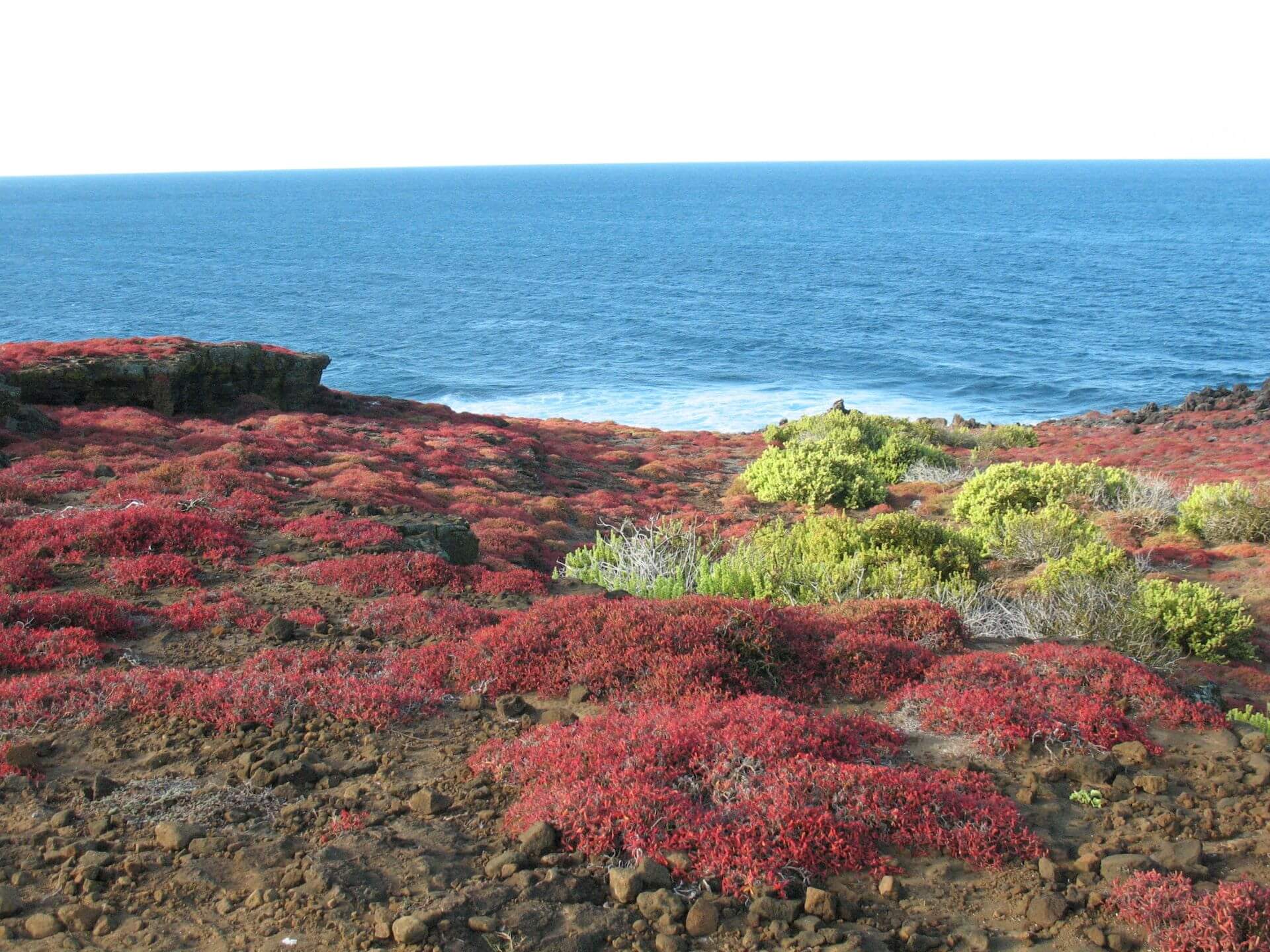 Photo: Gabriela Larreategu
The Galapagos Islands Are Incredible for Wildlife Watching
If animal antics are your thing, there's no better place to see them than on the Galápagos Islands. Over 9,000 species of animals inhabit the islands, including many that you won't find anywhere else!
From playful penguins and sea lions, to salt-sneezing marine iguanas and magnificent marine life – the chance to get up close and personal with the islands' inhabitants is more than any animal-lover could dream of.
In fact, it's the only place in the world where you can gallivant with giant Galápagos tortoises in the morning, swim with whales, dolphins and sharks in the afternoon, and settle down for a spot of blue-footed booby-watching in the evening.
With so much life among the Galápagos Islands' breathtaking beaches, verdant forests and sparkling seas, it's no surprise that what was once called 'nature's great experiment', is now so popular as a vacation destination for animal lovers. 
And while we can't list all of the wondrous wildlife that live on the Galápagos, you can find out more about the islands' inhabitants here.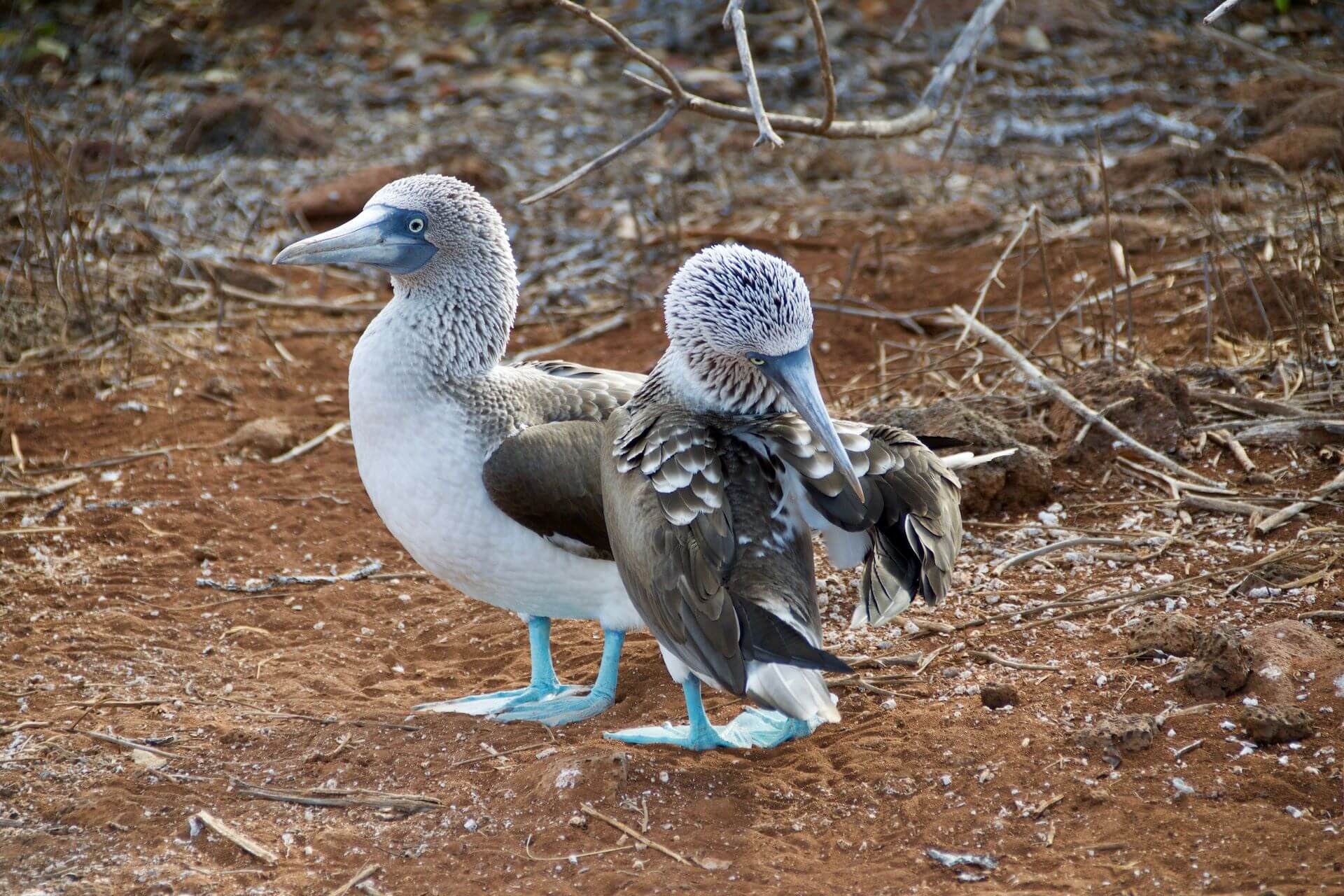 Photo: Andy Brunner
Are You Ready to Explore the Galápagos Islands?
We're sure you'll agree that nowhere does nature quite like the Galápagos. And with so much to see and do, we'd recommend staying at least a week for the full island experience. 
If you're ready to start planning your dream trip, we have a range of Galapagos scuba diving and Galapagos Island tours for you to choose from. And the best bit is: we'll take care of everything – from hotels and meals, to transfers and equipment – so all you have to worry about is having the time of your life!
For all you dedicated divers, our 14-day Complete Galápagos and 8-day Ultimate Galápagos Diving tours offer plenty of chances to get chummy with the sea life. Or, if you prefer snorkeling or sightseeing, our 8-day Discover Galápagos tour could be just the ticket. 
If you have any questions about our tours or would like to find out more, just get in touch  and we'll be happy to help.