We're often asked at Academy Bay Diving whether Ecuador makes for a great holiday destination. It is, after all, generally the first stop on any traveler's visit to the Galapagos Islands. 
Ecuador is home to the Andes mountain range, abundant wildlife such as monkeys and sloths, and one of the most biodiverse places on Earth: the Amazon rainforest. This vibrant land has much to offer travelers looking for something different from their typical beach getaway. 
Additionally, Ecuador's urban centers, such as Quito and Banos, are vibrant, culturally rich destinations that offer fascinating architecture, great museums and plenty of excellent places for eating and drinking. 
The below article will outline some of the things we love about Ecuador and offer you some suggestions for things you can do there. 
If you're visiting Ecuador on your way to a once-in-a-lifetime trip to the Galapagos, please browse our range of Galapagos Island Tour Packages and Galapagos Diving Trips.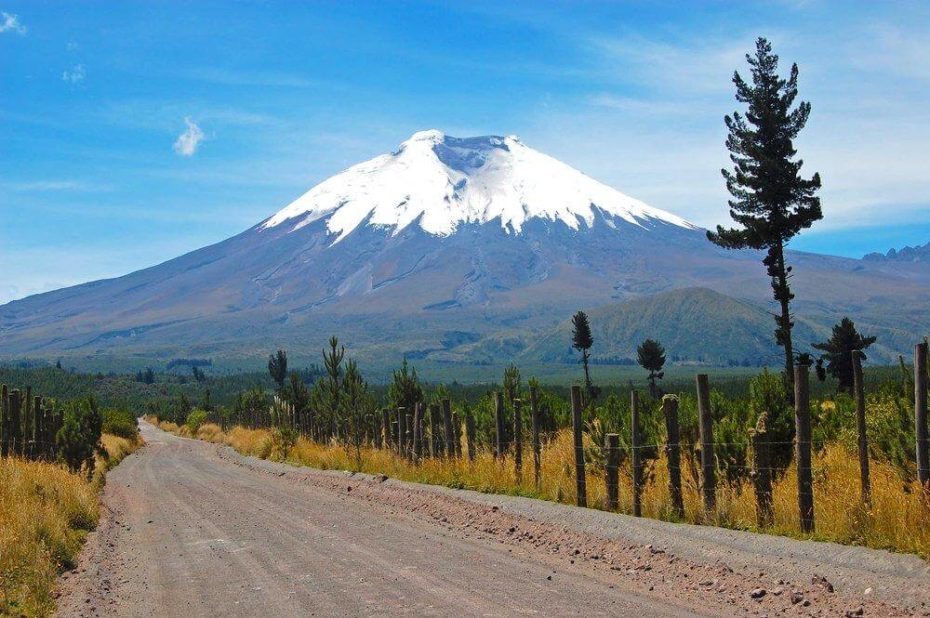 Tips for Enjoying Beautiful Ecuador
Planning your trip to Ecuador or Galapagos Islands adventure? Here are some essential recommendations for navigating this beautiful country.
Travel off-season (June to September) if you're only visiting Ecuador. This way you'll miss the tourist crowds. September is a quieter time of year for visiting places like Quito—and it's still warm enough for a swim at Otavalo or Baños! However, if you're visiting the Galapagos Islands, travel between December and May when the weather will be hotter and you'll have more chances to spot] wildlife.



Bring sunscreen, a hat and sunglasses. You can expect plenty of rain throughout the year—so pack accordingly by bringing an umbrella or poncho!





If possible, bring waterproof hiking boots too; Ecuador has many trails that lead through rivers where there may be no dry path available after heavy rains fall overnight or throughout the day during the rainy season (December–April).





Also remember: It gets hot outside too! Pack lightweight clothes made from natural fibers like cotton fabric so they won't stick against sweaty skin while hiking up mountainsides during summer months when temperatures reach below 30 degrees Celsius (86°F).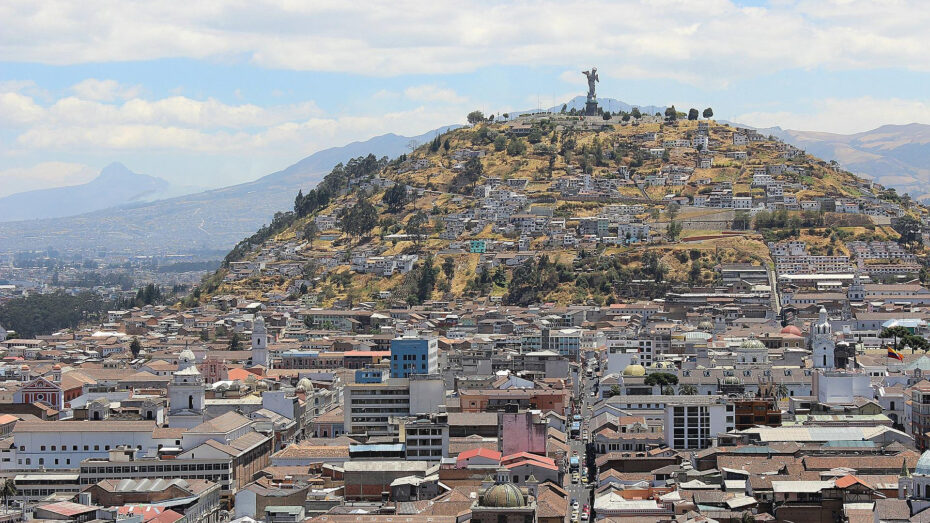 Admire Ecuador's Historic Architecture
The country's architecture reflects the varied influences of its people. The capital city of Quito, for example, is home to a mix of Spanish colonial and Moorish influences. 
Ecuadorian architecture also borrows heavily from the Andes region's indigenous heritage. In Cuenca, you'll find Baroque-style buildings that reflect the influence of Spain.
Centro Histórico, Quito
The Centro Histórico is the historic district of Quito, with archaeological sites, museums and colonial architecture. There are many beautiful churches to see here, including the Cathedral of Quito and the Church of San Francisco.

You can also visit El Panecillo, a viewpoint that provides incredible views over the city below. You'll be able to see as far as the Pichincha Volcano on a clear day!

The region is also home to several excellent restaurants serving traditional Ecuadorian cuisines such as ceviche (seafood marinated in citrus juices), locro (a cornmeal soup), humita (meat stuffed plantain) and more!
Immerse Yourself in Ecuadorian Culture
It is easy to immerse yourself in the culture of Ecuador. The country has a rich cultural heritage and is home to a diverse population, which can be experienced through dance, music and food. 
Many festivals throughout the year celebrate Ecuadorian culture and identity, so always check local listings before traveling.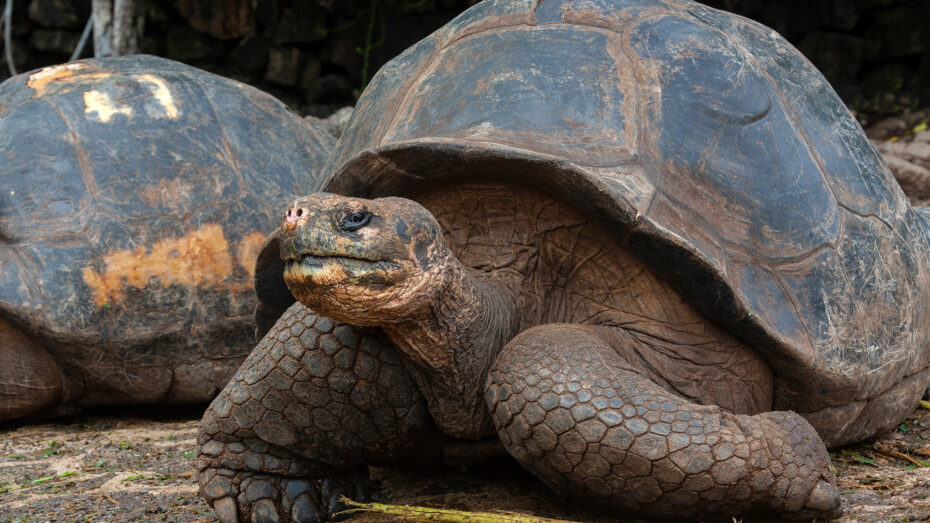 Visit the Galapagos Islands
As a tour company based in the Galapagos, it will come as no surprise to hear us say that Ecuador's close proximity to the Galapagos archipelago is one of its most beautiful characteristics. 
The Galápagos Islands are one of the must-see places in Ecuador. A group of volcanic islands that are located about 1,000 miles from mainland Ecuador, they are home to unique wildlife and landscape. 
The Galápagos Islands are one of the best places to visit on Earth because it offers a chance to see animals in their natural habitat with almost no human interference.
It's easy to get to the Galapagos once you're in Ecuador, provided you have the right travel documents and your flight tickets are booked well in advance (you'll need visas). 
You can fly to San Cristobal Island or Baltra Island, where there are airports with regular flights. To get around once you're there, there are various types of transportation, including buses, taxis or even bicycles!
If you want to explore the Galapagos in the company of expert local guides, consider joining us for one of our daily Galapagos Land Tours.
And if you want to enjoy close encounters with some of the islands' most amazing aquatic life, have a look at our extensive Galapagos Diving options.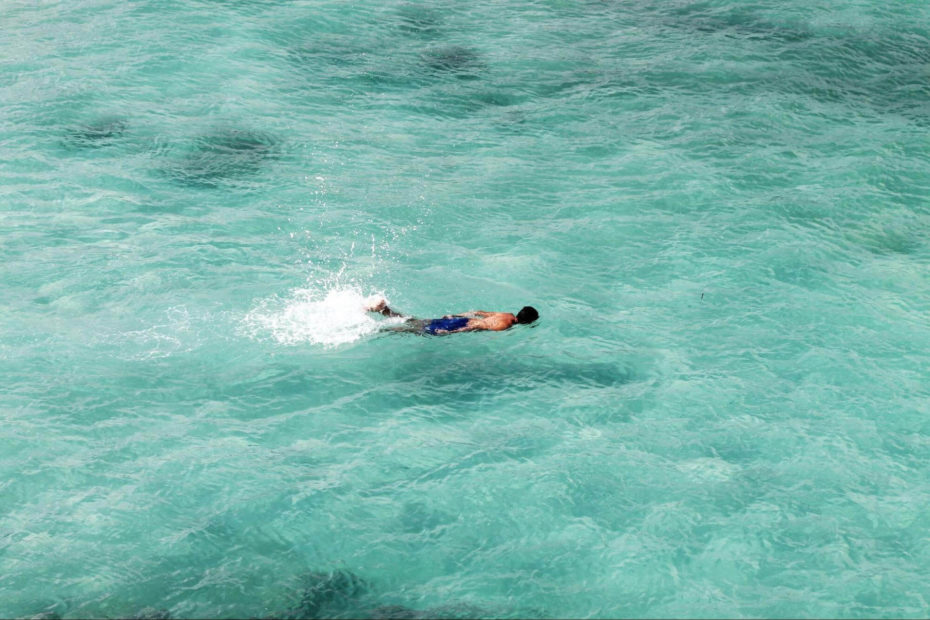 See Ecuador's Extraordinary Wildlife
The Ecuadorian Andes are home to many animals, including the Andean condor, the spectacled bear, and the jaguar.
Watching wildlife in Ecuador is a great way to experience its natural beauty. You can visit a national park or animal refuge in Ecuador for some up-close animal viewing.
Ecuador is Paradise for Bird Watchers!
Ecuador is also one of the best countries worldwide for bird watching. In fact, Ecuador has more bird species per square mile than any other nation on the planet! There are now more than 1,640 bird species recorded here.
This includes more than 132 species of hummingbird alone — not to be missed!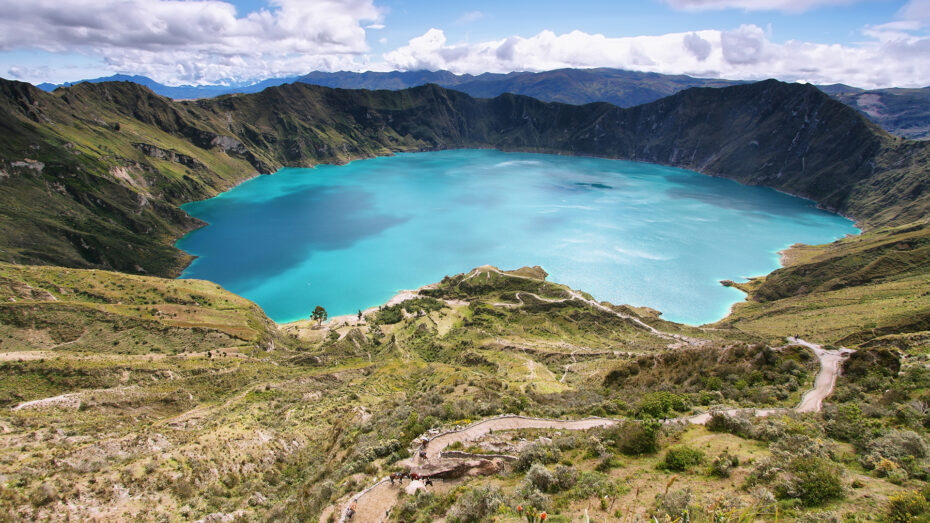 Ecuador is Not to Be Missed
Ecuador is a beautiful country with varied scenery, a vibrant culture, and lots of enjoyable activities. It's also an excellent destination for travelers who want to see something totally unique. The diverse terrain makes Ecuador one of the most gorgeous countries in South America.
In Ecuador, you can find snow-capped mountains, volcanoes, and beaches. It is home to some of the world's most incredible sea life, and there are more than 20 distinct ecosystems within its borders.
Ecuador is unquestionably a beautiful country with much to offer. The varied scenery, vibrant culture, and plenty of things to do make it an attractive destination for travelers worldwide.
Are you ready to start planning the trip of a lifetime to the Galapagos Islands? Please don't hesitate to contact us with any questions you may have.