What time of year is it best to visit Ecuador?
Wondering when is the best time of year for a trip to Ecuador? As local travel experts based right here on the island of Santa Cruz in the stunning Galapagos Islands, we certainly have the inside scoop when it comes to weather, wildlife, and more!
At Academy Bay Diving, we take certified divers on Galapagos scuba diving day trips from Santa Cruz to marvel at the jaw-dropping array of wildlife around our islands. We also help non-divers experience so much more during their visit with our daily Galapagos land tours. If you're planning a trip beyond our islands to the mainland of Ecuador – which you should! – then we'd be happy to help you with that, too.
We'll share the best times to visit Ecuador for each of the four worlds: The Galapagos, the Pacific Coast, the Amazon, and the Andes. You may want to check out our guide to the best places to visit in Ecuador to decide your itinerary first before deciding when to book.
If you have any questions at all, please feel free to contact us.
Best Time to Visit the Galapagos Islands
Many visitors come to Ecuador to see the celebrated Galapagos Islands. Consisting of 19 islands and 107 islets and rocks, these islands are a haven for unique wildlife. Charles Darwin's Theory of Evolution emanated from the diverse Galapagos wildlife he observed during his visit.
There are nearly 9,000 unique species to observe on land and below the sea here and 97% of the Galapagos Islands are an official national park. These protected islands were also named the world's first UNESCO World Heritage Site.
The Galapagos truly earns its nickname "The Enchanted Isles".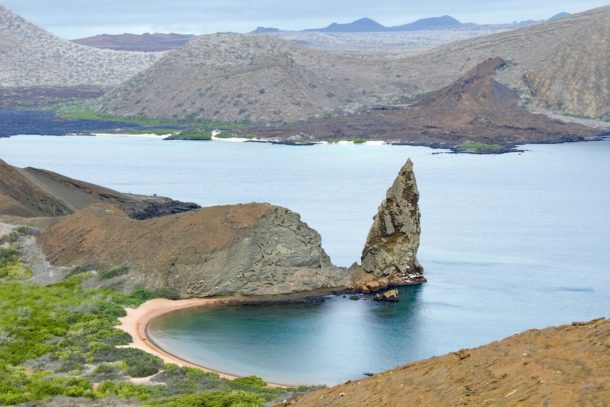 The Best Time to Dive the Galapagos Islands
If you want to know the best time of year for scuba diving in the Galapagos, first know that you'll swim amongst spectacular marine life any time of year, but some must-see wildlife is seasonal.
Hammerhead sharks are more frequent between February and June, as are Golden Rays and Eagle Rays. Meanwhile, Mola Mola are more commonly seen from August to December, and then Manta Rays from December to May. And if you're keen to go diving with gentle giants, Whale Sharks, are most often seen around the Galapagos from July to November.
Diving conditions depend on a complex pattern of ocean currents and can be unpredictable. Generally, it's best to choose from two main seasons:
June – November: dry, cooler season (garùa season)
The sea is choppier and water temperature averages 64–68F (18–20C), growing colder through November, so experienced divers may better enjoy this time. We recommend bringing drysuits.
On land, misty rain is common and the air is cooler (64–75F/18–24C) and foggier. Don't forget lightweight raincoats for walking and layers for boat trips.
December – May: warm, wet season
Expect warmer waters of around 71–80F (22–27C) and, generally, better visibility.
There are usually heavy rains overnight and early morning followed by blue skies during the day, with air temperatures hitting a humid 95F (35C).
Whatever time you visit the Galapagos Islands and whether you stay on land or dive the depths with us, you are sure to leave with unforgettable memories and an array of stunning photos! Be sure to check out our Galapagos photography tips before you visit.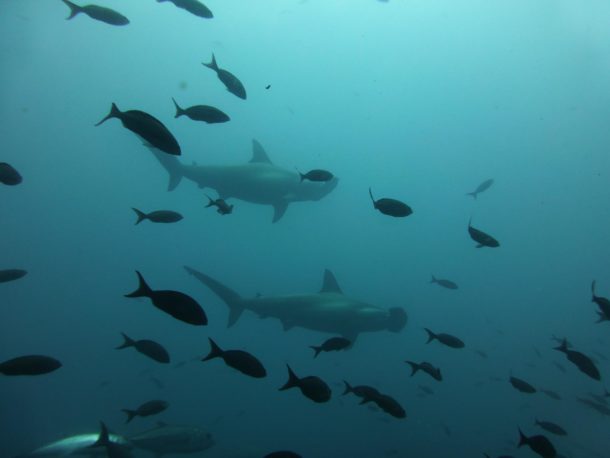 When to Go to Ecuador's Pacific Coast
Back on the mainland, you'll be spoiled for choice when it comes to beautiful stretches of beaches along the Pacific coast of Ecuador. When you land back in Guayaquil after your adventures in the Galapagos, head to the coastal town of Salinas and then follow the shore north wherever you please.
The best time to enjoy Ecuador's beaches is between December and April, during the wet season.
While that might seem counterintuitive, you'll appreciate the short afternoon showers to cool off the high temperatures! Don't forget we are smack dab on the Equator here.
If you visit between May and November, you're likely to experience fewer rain showers but much higher temperatures and more humidity. If you don't mind the heat, then by all means you can head to the beach during this dry season! But most visitors find the slightly more comfortable temperatures to be more appealing.
Some beaches offer great surfing waves at this time of year, too, if you're feeling adventurous!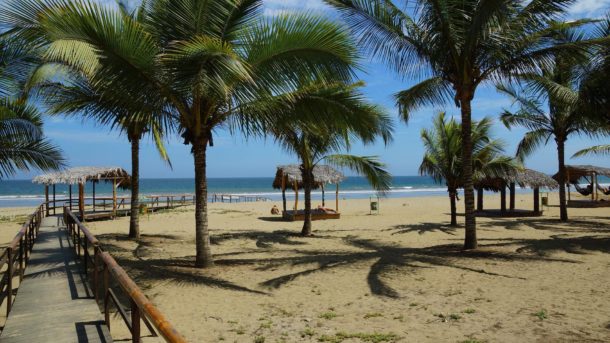 Best Time to Visit the Amazon in Ecuador
Visiting the Amazon is a bucket list item for many travelers. If you're eager to explore this mind-boggling stretch of wild rainforest, first know that it will, in fact, rain! There is no real dry season for the Amazon, so just come prepared and you'll soon see first-hand why this place is so lush and verdant.
We recommend you plan for a visit between December and February for the best bird-watching opportunities and for a chance of breaks in the rain.
Yasuní National Park is a favorite as its tropical forests are considered to be the most biodiverse on Earth. Before you go, be sure to learn more about the local indigenous cultures and check out opportunities for community-based tourism.
Visiting Ecuador's Andes Mountains
Running the length of Ecuador, the Andes Mountains bisect the mainland, with the capital city of Quito resting comfortably at nearly 10,000 feet above sea level. This part of Ecuador enjoys abundant sunshine along the equator while the altitude cools the temperatures down for a comfortable climate.
The weather is less seasonal in the Andes of Ecuador, but aiming for the dry season (around June through September) may offer better conditions.
Be aware that extreme weather can happen anytime, especially at the Andes summits, so always come prepared with safety in mind.
Only 31 miles (around 50 kilometers) from the capital city of Quito, you can visit Cotopaxi National Park, which features the highest active volcano in the world. Be sure to check the latest reports on any volcanic activity before you visit.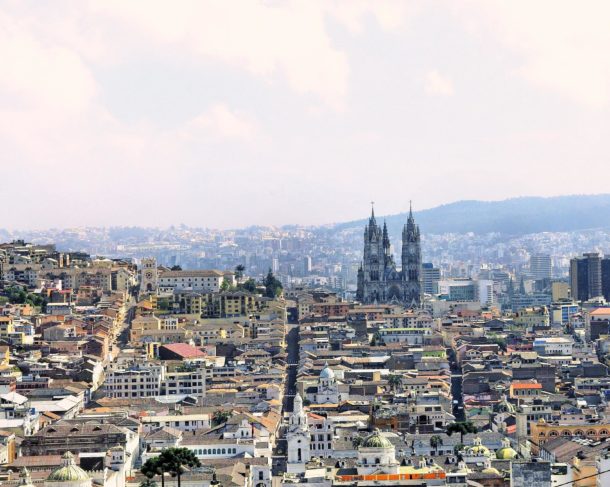 When to Visit Quito
Vibrant Quito is also best enjoyed in its dry season, generally June through September, when there are warm days and cold nights. Quito is the second-highest capital city in the world and – fun fact – you'll actually weigh less here as gravity is exerted with less force!
Explore the well-preserved historic center (a UNESCO World Heritage Site) and take a trip to Otavalo's vibrant craft market (over 50 miles/90 kilometers away by road).
Some of the best times to visit Quito are based around our vibrant festivals, so be sure to plan accordingly if you're keen to join in the fun!
Semana Santa (Holy Week, around Easter) is always a big celebration, as is Corpus Christi in June, Carnival in February/March, and there are a plethora of smaller regional celebrations throughout the year that you can enjoy.
Ecuador is a beautifully complex, excitingly diverse country with unique experiences on land and in the water. There's no simple answer to the question of when is the best time to visit Ecuador, except to say that there is no wrong time to visit!
We're always happy to help you plan your Galapagos adventure, so please do contact us for personalized advice about our tours.