If getting up close and personal with wondrous wildlife is top of your bucket list, a visit to the Galápagos Islands is a must-do. Around 1,000km off the coast of Ecuador, in the heart of the Pacific Ocean, this volcanic archipelago is famed for providing the inspiration for Charles Darwin's 'Theory of Evolution'. And, as one of the world's leading destinations for discovering spectacular and diverse wildlife, it's easy to see why!
Over 9,000 species of animals, including penguins, iguanas and blue-footed boobies, live on the red, green and white sandy beaches and volcanic terrain of the Galápagos Islands. From giant tortoises on the largest island, Isabela, to marine iguanas on Fernandina – the Galápagos is also home to 20 avian, marine and land species that can't be found anywhere else in the world. 
And while you could certainly spend a lifetime marveling at the creatures that live on these protected lands, you'll also find a whole new world waiting to be discovered beneath the islands' crystal-clear waters.
As locals, we've been lucky enough to see sea lions, sea turtles and tortoises, mola mola, rays and sharks on recent visits. But as of late, there's been one cryptic creature that's really piqued our interest – the Galápagos bullhead shark. Read on to find out more about this special species, and why it should be top of your sightseeing agenda!
Meet the Galápagos Bullhead Shark (Heterodontus quoyi)
Usually found motionless on rock ledges or the seabed, in shallow sandy and rocky coastal areas, the nocturnal Galápagos bullhead shark (or Peruvian horn shark) is known to locals as the cat shark due to its cat-like eyes and spotted body. The only egg-laying shark seen regularly in the archipelago area, its unusual markings make for great camouflage and can make spotting it quite the challenge! 
Compared to some of the other sharks that populate these waters, the Galápagos bullhead shark is modest in size, starting at around 17 cm at birth and growing to a maximum length of just over a meter. Feeding primarily on shellfish, crabs and small marine invertebrates close to the sea floor, it cleverly regurgitates any hard shells so as not to impede digestion.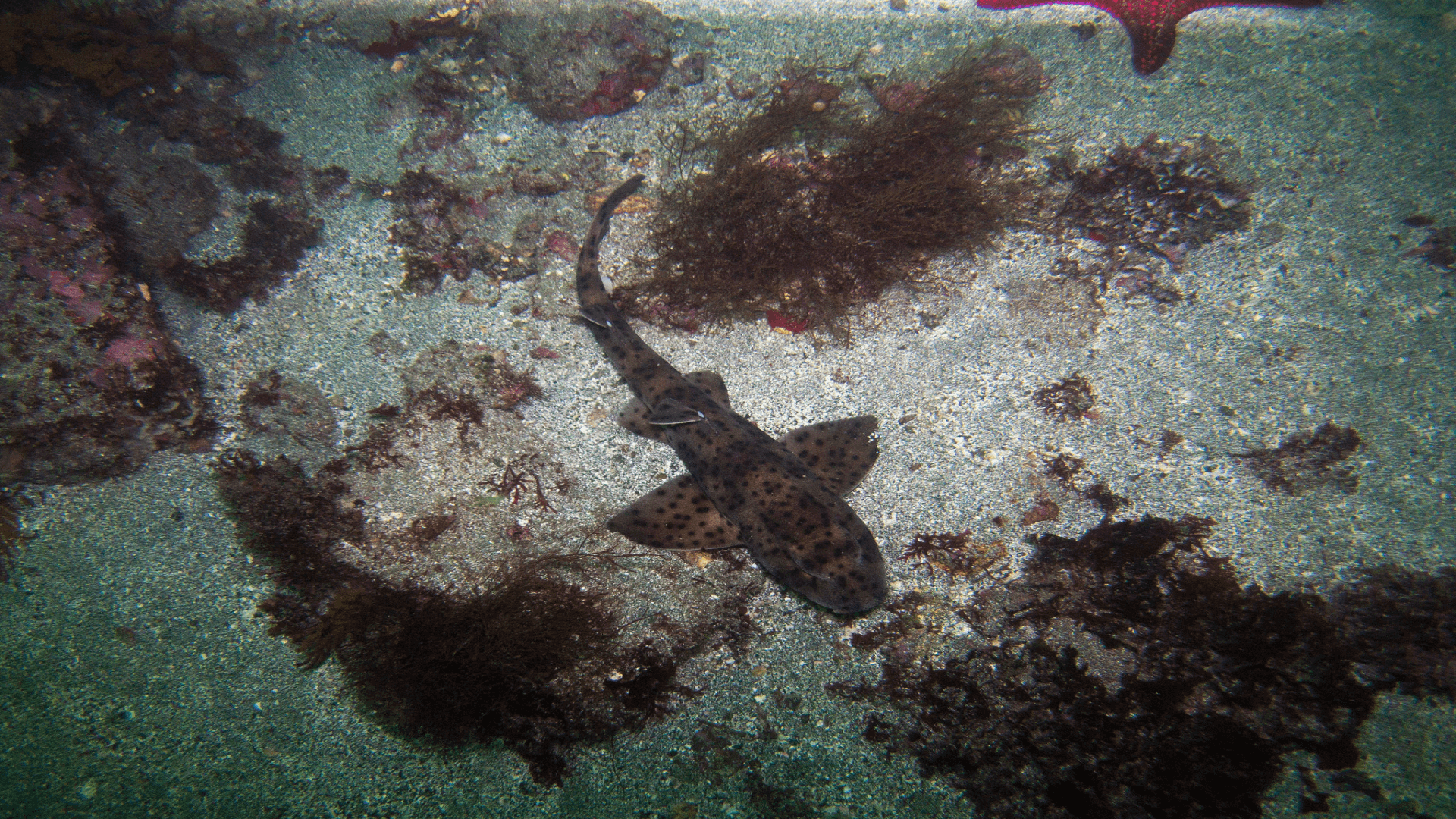 A Galápagos Bullhead Shark swimming on the sea bed (Source – Licence)
Despite considerable technological advancements since its discovery 175 years ago, the Galápagos bullhead shark is still somewhat of a marine mystery. In fact, so little is known about it that up until 2020, it was classified as 'data deficient' under the IUCN's (International Union for Conservation of Nature) Red List of Threatened Species. 
Recently though, there have been significant attempts to understand more about this fantastic fish, including a 3-year research project by the Galápagos Conservation Trust. 
Part of this project focussed on determining whether the population around the coastal areas of Peru are a different species to those found around the Galápagos. If confirmed, this would be very exciting, as it would mean that the Galápagos bullhead shark is endemic to the Galápagos and truly can't be found anywhere else!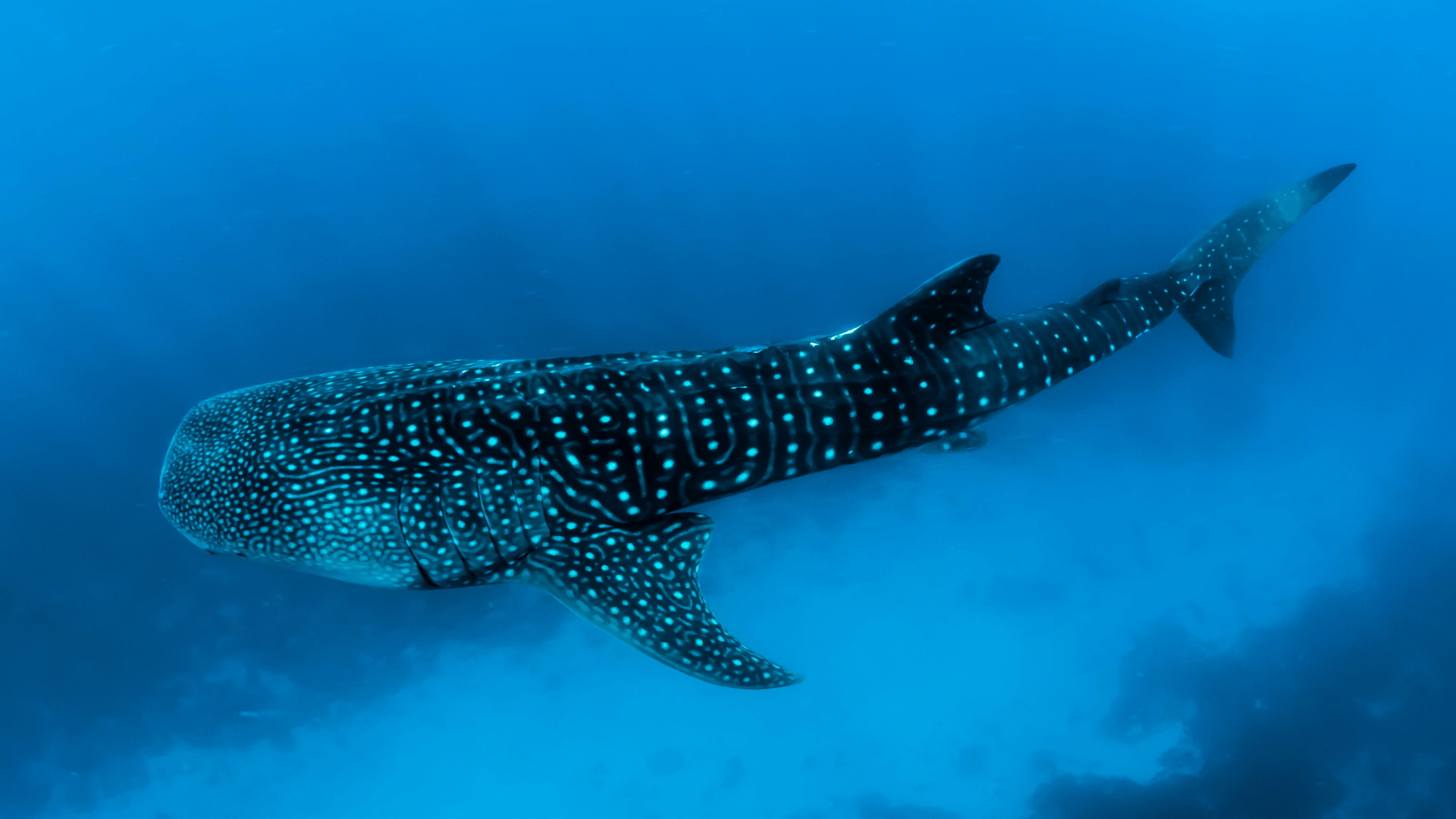 Photo: Sebastian Pena Lambarri
What Other Sharks Live in the Galápagos Islands?
Aside from the Galápagos bullhead shark, the islands are also home to over 30 different species of sharks, making it one of the best all-round destinations in the world for snorkeling, scuba diving and sightseeing! 
During your trip, you can expect to gallivant with giant tortoises, marvel at manta rays, and spot sea lions, as well as swim with aa range of shark species, including scalloped hammerhead, tiger, whitetip and blacktip reef, Galápagos, horn, and whale sharks. 
If shark-spotting is top of your agenda, check out our Shark Encounters Diving Vacation in the Galapagos and our Born to Dive 11-day Galapagos Tour. You might also like to visit our Galápagos Wildlife page to find out more about some of the captivating creatures that call the Galápagos home.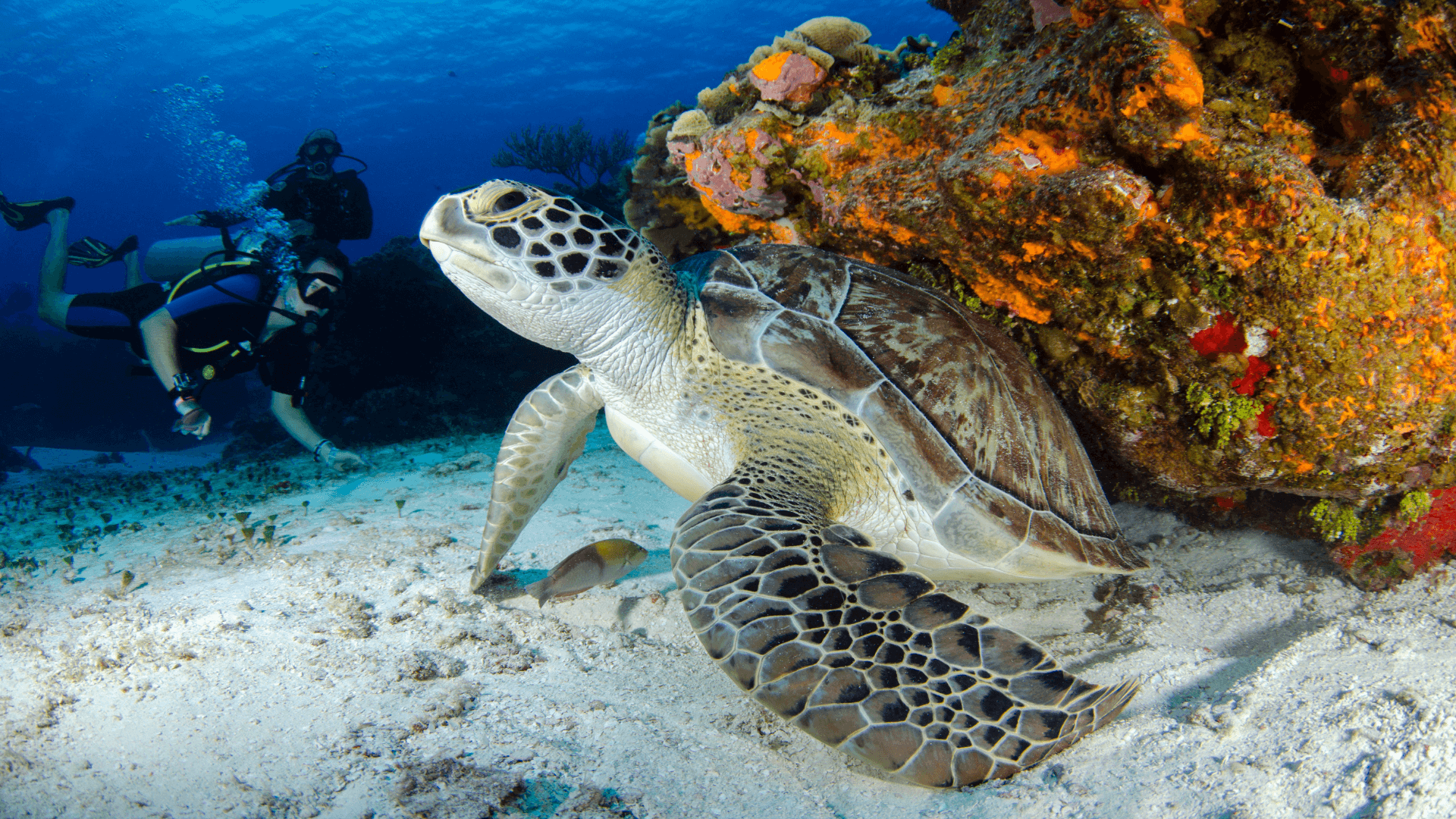 Photo: Leonardo Lamas
Book your Galápagos Island Adventure Today!
Whether you're a dedicated diver, a sometimes snorkeler, or a wildlife wanderer – here at Academy Bay we can help make your visit to the Galápagos Islands a trip to remember.
If you're an experienced scuba diver looking for your next fix, have a look at our Scuba Diving Day Trips in the Galapagos. Led by one of our experienced and knowledgeable guides, this is the best way to get up close and personal with some prehistoric predators in their natural habitat! 
Prefer a longer stay but don't want to have to worry about the finer details? Our Multi-Day Scuba Diving Packages have got you covered. We'll take care of all the arrangements for you – including hotels, transfers, meals, activities and equipment hire – so you can relax and truly treasure your time in these idyllic islands. 
Ranging from a few days to two weeks, and with options including diving-only or diving and island-exploring tours, they're the perfect choice for those wanting the full Galápagos experience! 
Of course, if you'd prefer to explore the stunning scenery, mesmerizing marine life and wondrous wildlife of the Galápagos through a snorkel or sunglasses, that's perfectly fine too. There's something for everyone. So, whether you need inspiration for that empty day or two in your itinerary, or you're planning the trip of a lifetime, we can help bring your dreams to life!