Thousands of eager adventurers journey to the Galápagos every year to spend a week or more in a land lost in time.
After all, where else can you find beaches full of prehistoric-looking iguanas, watch sea lion pups playing in the sand, and dive with the giants of the deep – all in one day?
As local tour operators for almost 20 years, we often tell visitors that it's not how long you spend in the islands but how you use your time that makes all the difference.
So, whether you're on a tight schedule or have a fortnight or more to fulfill your fantasies – keep reading to discover some places you can visit within a week on these idyllic islands.
Ready to bring your diving dreams to life? Get a glimpse of what to expect in this underwater utopia with our Galápagos diving trips and courses.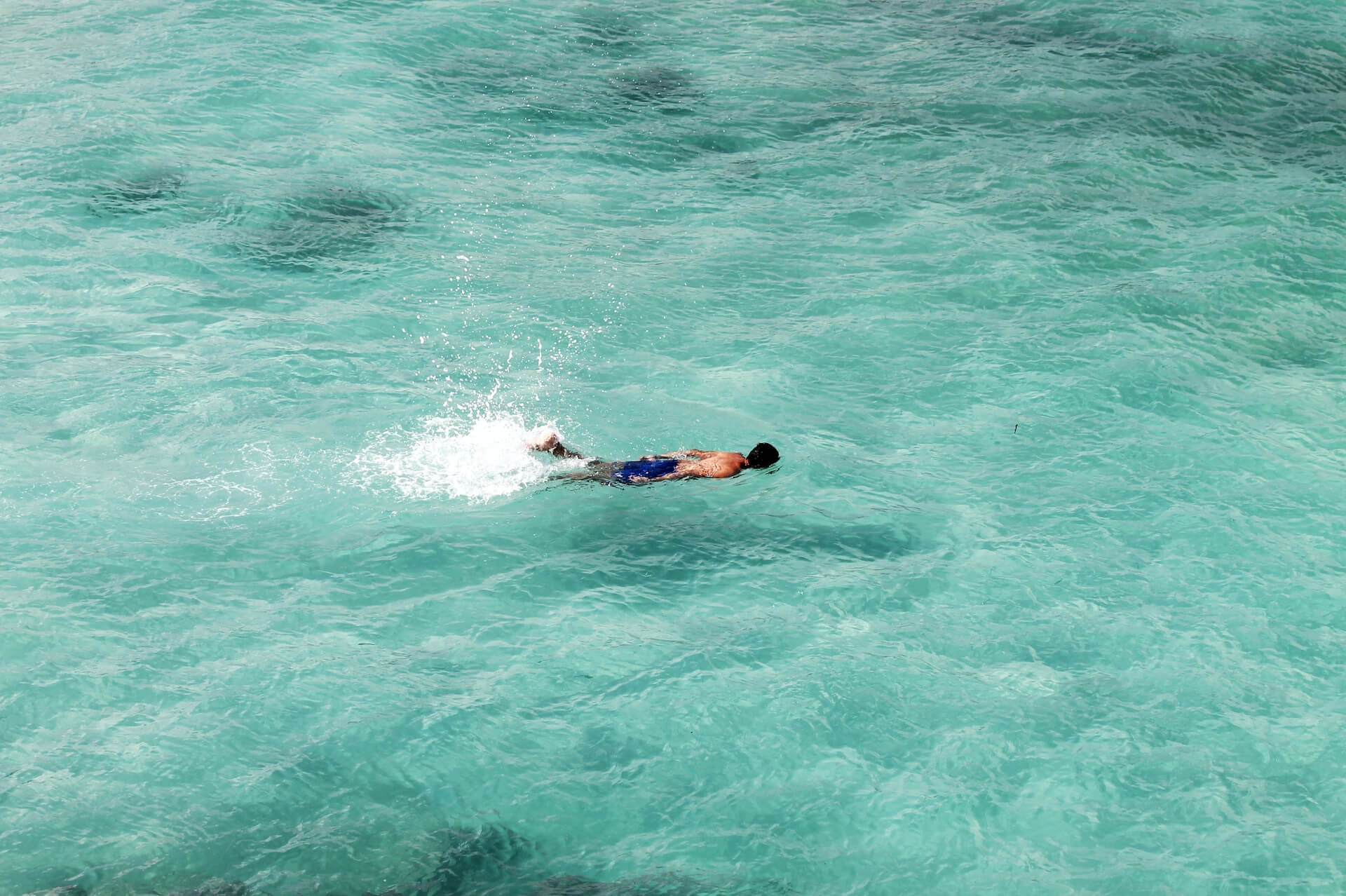 The first step in planning your Galápagos vacation is deciding whether you want a cruise or a land-based stay.
If planning is your idea of purgatory, a cruise could be a better choice. While more expensive and less customizable than staying on land, most cruises come with a set itinerary, which takes much of the hassle out of your trip.
But if you're on a budget, or the thought of sleeping at sea makes your stomach churn, a land-based stay could be just the ticket.
Sleeping on terra firma is generally cheaper and lets you choose your own activities, explore at your own pace, and have a more authentic experience of Galápagos culture.
Don't mind a bit of pre-planning? From snorkeling with turtles on Isabela to marveling at marine iguanas on Santa Cruz, make your island dreams a reality with our Galapagos Daily Land Tours and Multi-Day Tour Packages in the Galapagos.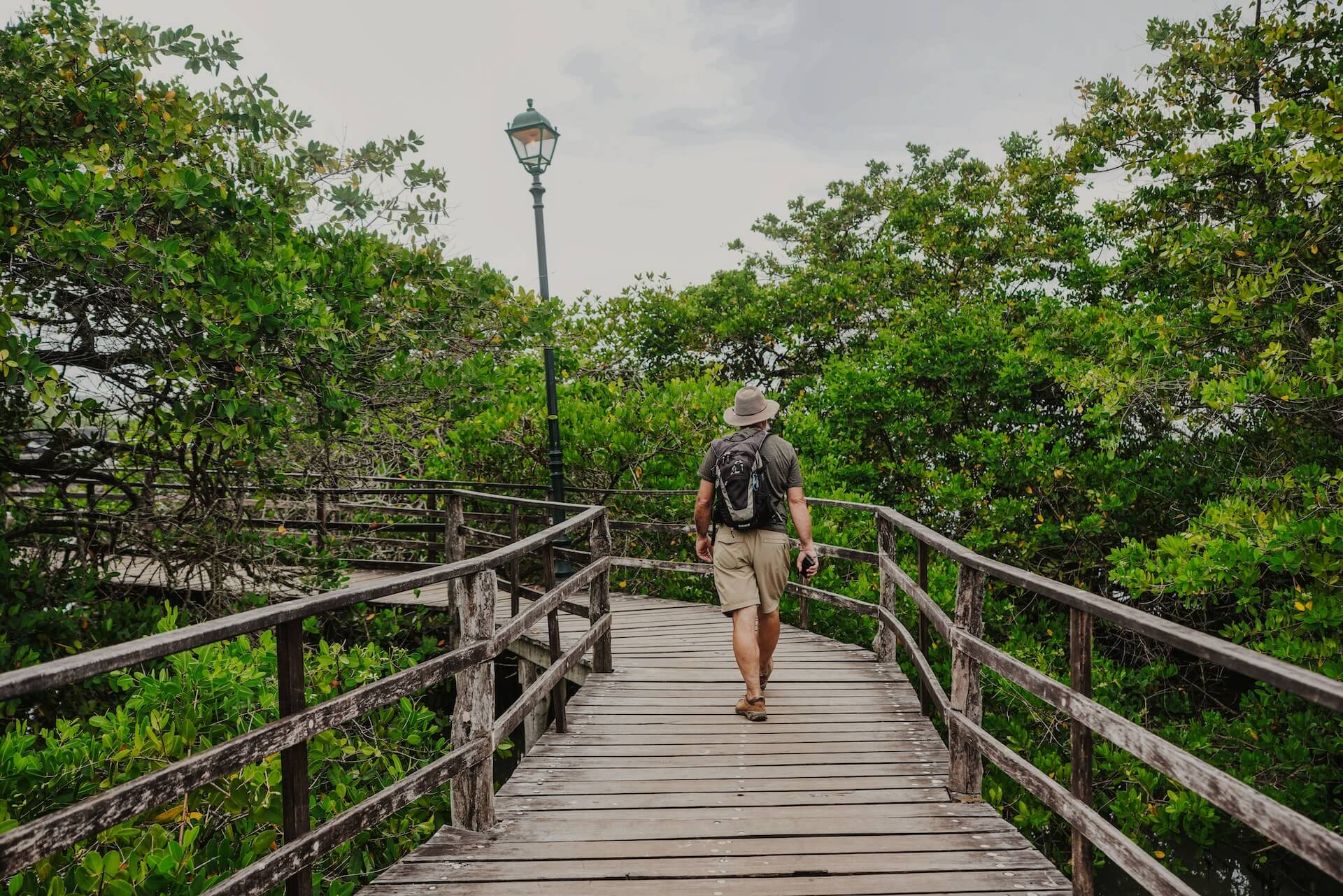 Sunbathe with Marine Iguanas in Tortuga Bay
If basking on white sandy beaches alongside hundreds of marine iguanas sounds like your idea of heaven, Santa Cruz should be your first stop!
Just 20 minutes by boat from Puerto Ayora, Tortuga Bay gets its name from the hundreds of green sea turtles that nest there during the breeding season.
One for wildlife lovers, it's also home to pelicans, sharks, flamingos, and hundreds of marine iguanas living their best life, as well as a secluded bay perfect for snorkeling.
Prefer an underwater adventure? Look at our Scuba Diving Day Trips in the Galapagos, which depart every morning from our dive shop in Santa Cruz.
Visit the Highlands of Santa Cruz
Do you think the Galápagos are all sandy white beaches and rugged volcanic landscapes? Think again!
The dense, lush forests of the Santa Cruz highlands are one of few places in the wild where you can get within touching distance of the islands' most famous endemic species – the giant Galápagos tortoise.
Once you've visited the El Chato Tortoise Reserve, snap some pics of the giant sinkholes known as Los Gemelos and explore the island's underground lava tubes – claustrophobics need not apply!
Meet these ancient descendants of dinosaurs and more on our Highlands Day Tour.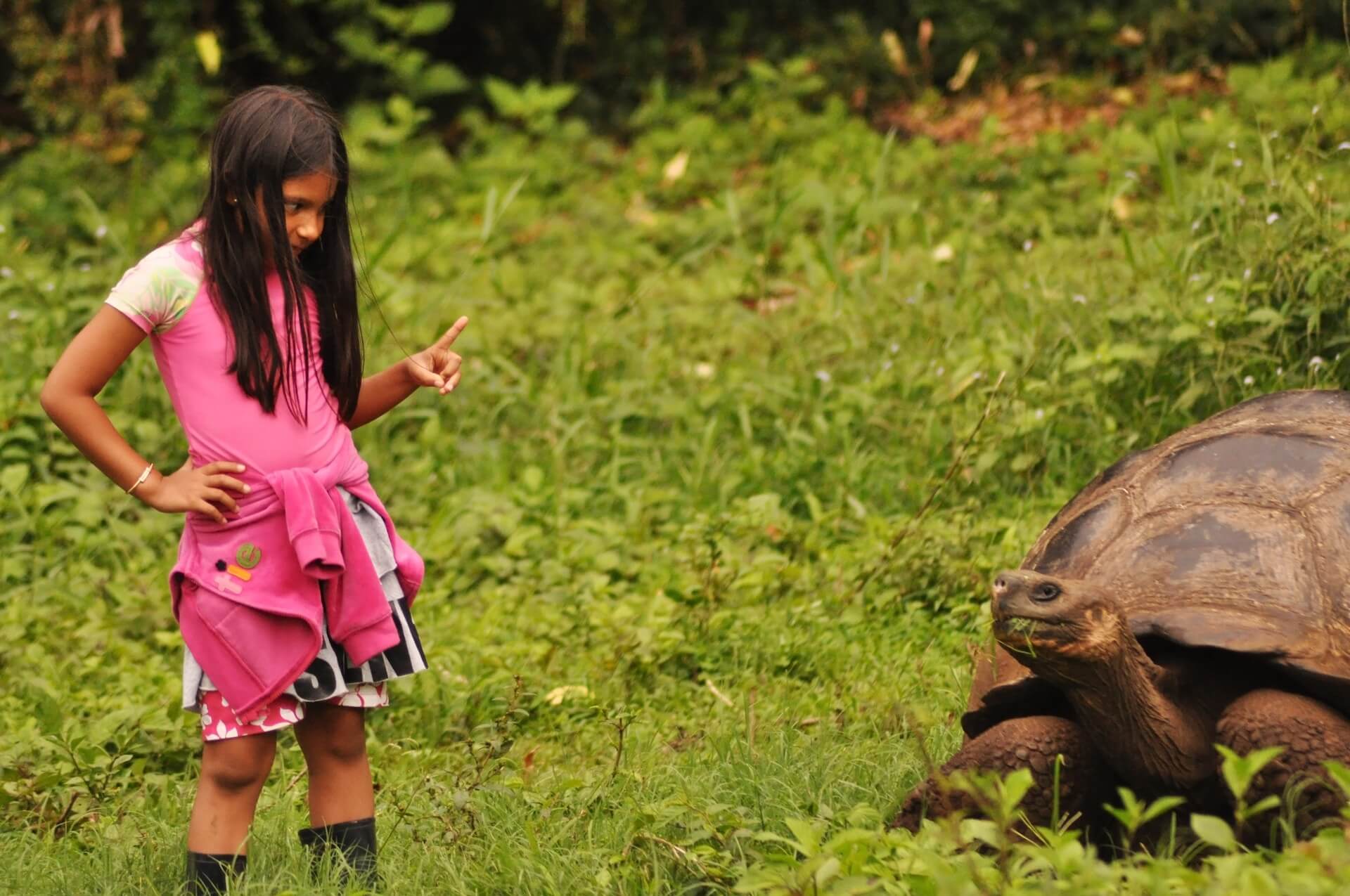 Discover Wondrous Wildlife on Isabela
The largest island in the Galápagos, Isabela's sugary sands and natural harbor draw many an intrepid traveler. And while the landscape is sensational, what lives there is even more spectacular!
From Galápagos penguins on the west coast to iguanas in the lowlands and giant tortoises nesting on the island's volcanic slopes – Isabela is one for animal lovers.
Batty about birds? Head to the lagoons, where you'll find feathered friends, including flamingoes, egrets, and white-cheeked pintails.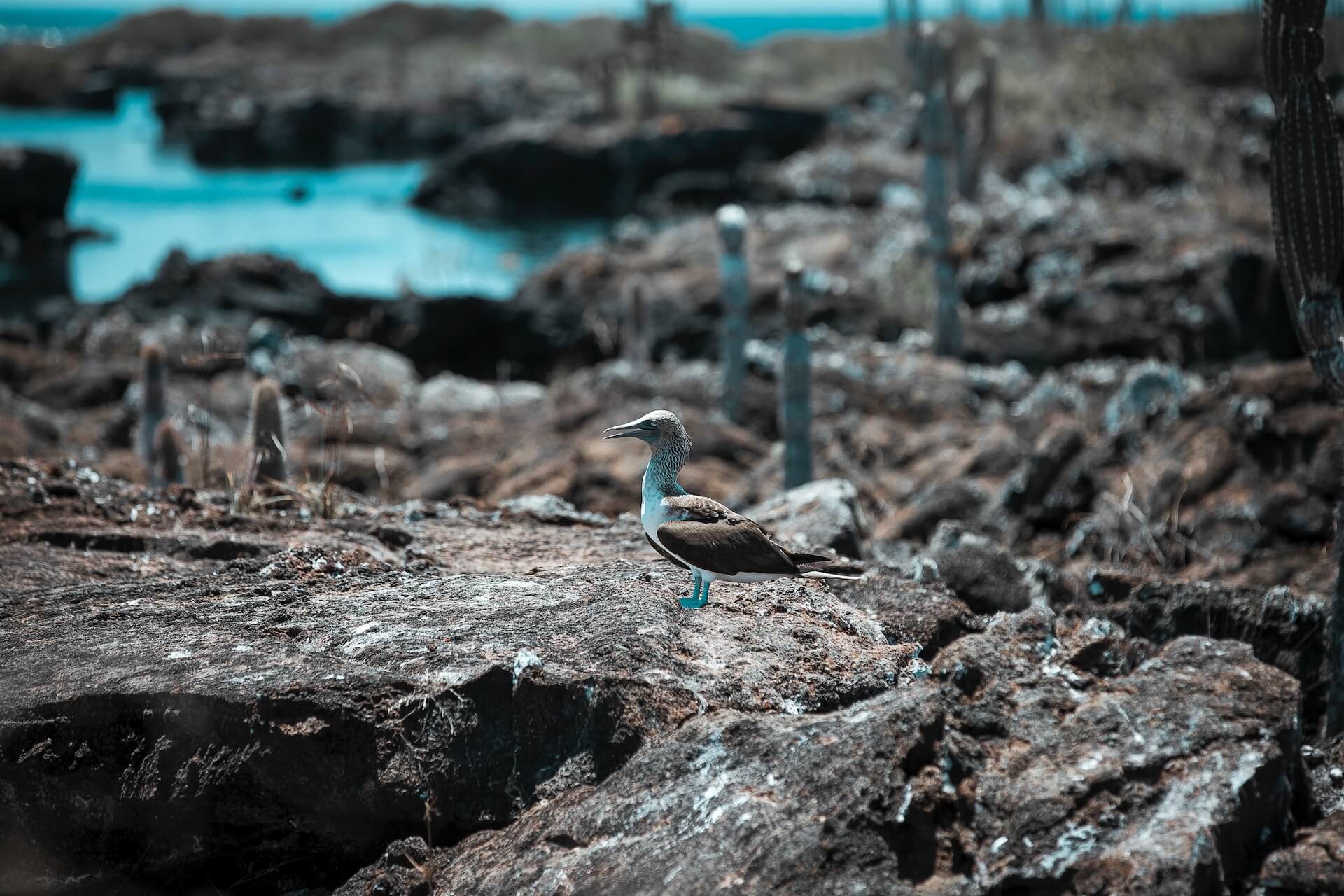 Scuba Dive on Floreana
With some of the most sensational sea life in the world, the Galápagos are a dream destination for beginners and experienced divers alike!
With very little current and masses of marine life, Floreana is one of our favorite places to swim, snorkel, and scuba dive in the island's crystal-clear waters.
Once you've explored the beautiful black sandy beaches and pirate caves on foot, it's time to pull on the flippers and meet some of the Galápagos' most legendary locals, including hammerhead sharks, green sea turtles, eagle rays, and even baby sea lions.
Fancy a foray to Floreana? Check out our Floreana Galapagos Day Tour for some of the best snorkeling this side of Ecuador.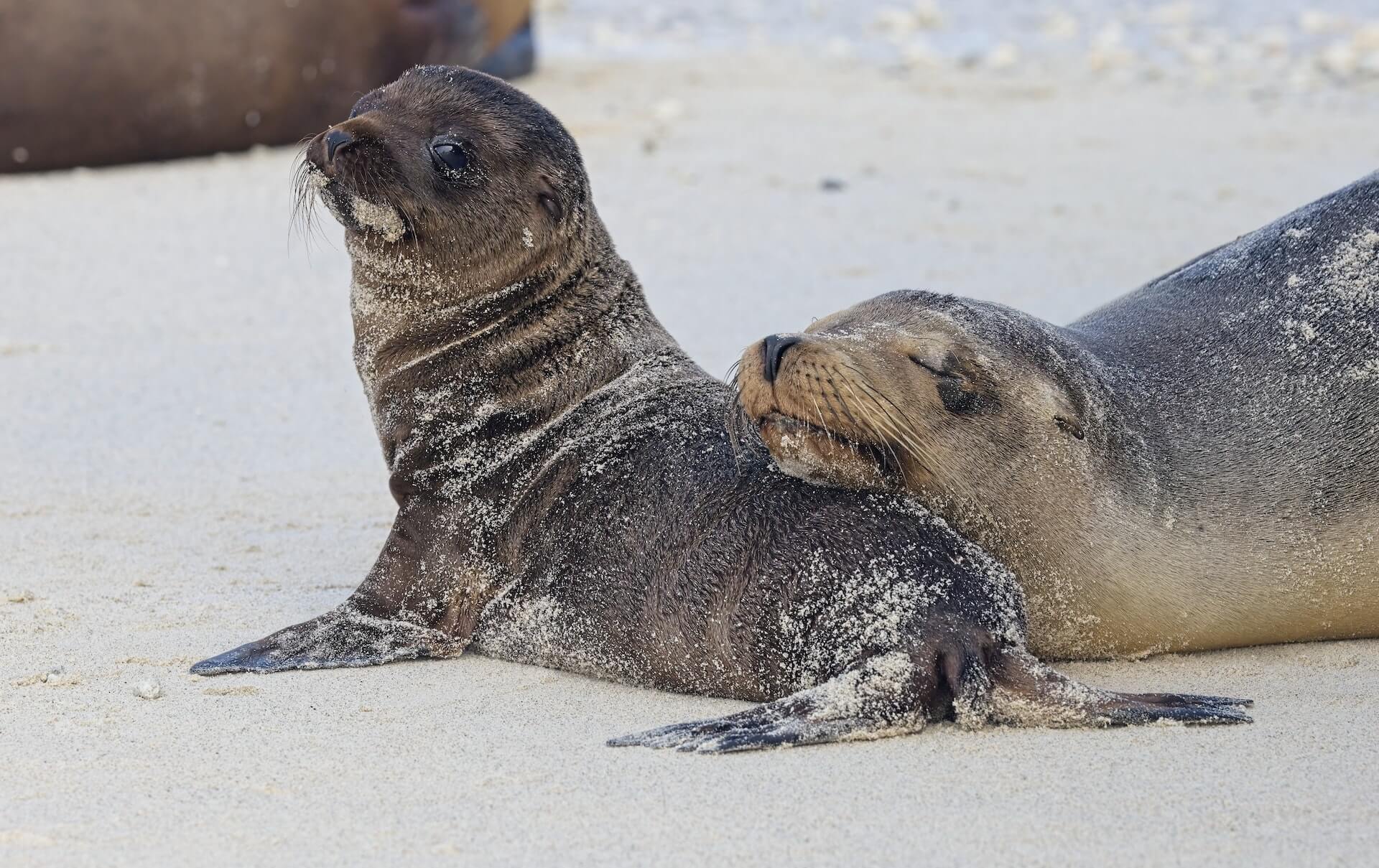 Explore the Forest of Giant Cacti in Santa Fe
With some plants growing up to a towering 33 feet (10m) tall, the prickly pear cacti forest in Santa Fe is unlike any other place on Earth.
Like many other parts of the Galápagos, the forest seems an inhospitable habitat – but don't be fooled! Among the 9.3 miles² (24 km²) of colossal cacti, you'll find plenty of cold-blooded critters, such as land iguanas, colorful rainbow lizards, and land tortoises.
Are you as fascinated by the forest as we are? On our Santa Fe Galapagos Day Tour, experience this enchanting island by land and sea.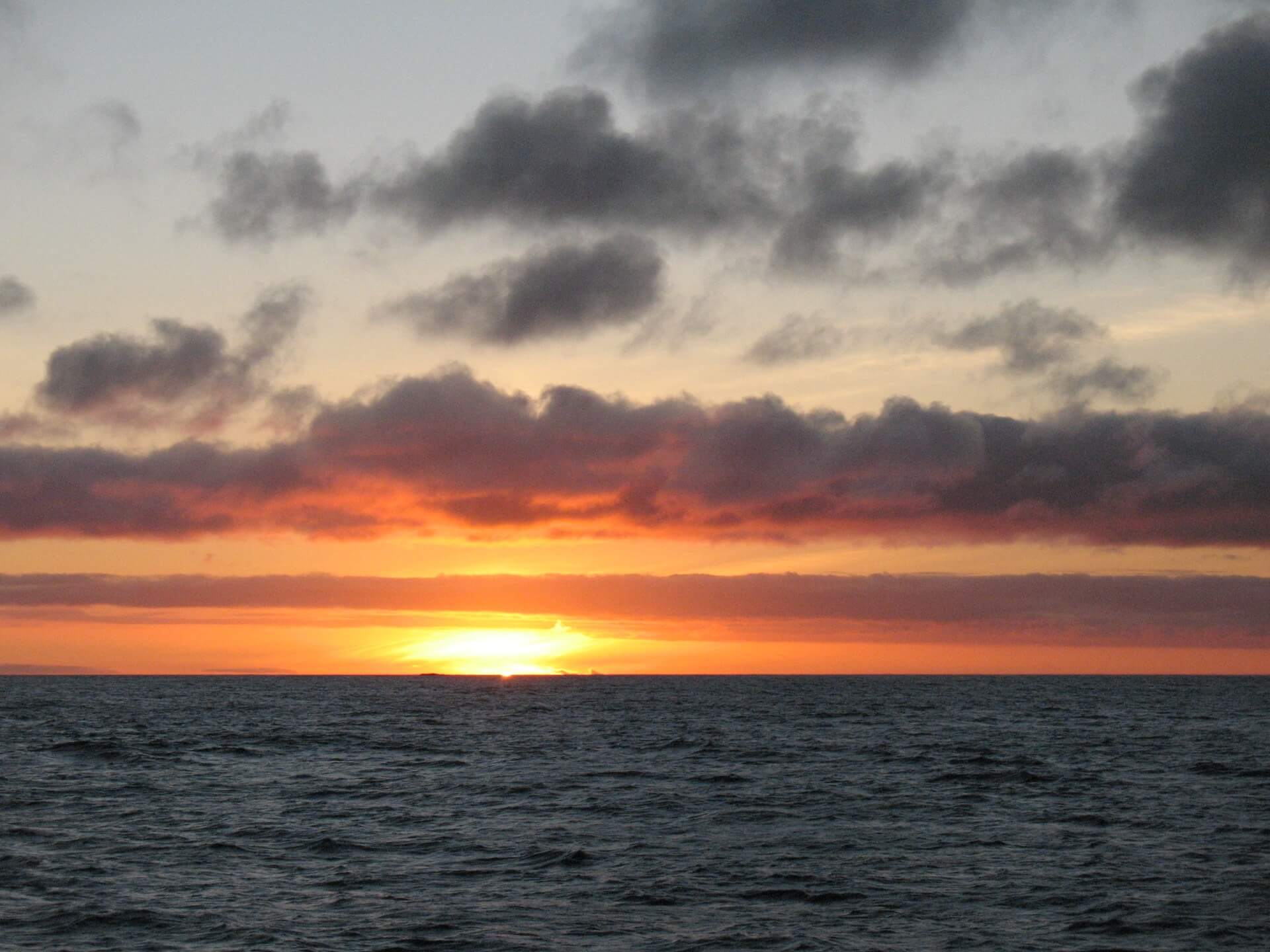 While there are infinite ways to experience the Galápagos, we hope we've given you some ideas for your next island adventure.
And if you're feeling inspired, why not look at our Galapagos Scuba Diving Day Trips and Daily Land Tours in the Galapagos, many of which include some of the spots chosen on this list?
Prefer to cruise? Check out our Diving Liveaboard Options in the Galapagos for the chance to dive with Galápagos sharks, dolphins, whale sharks, and mola mola by day and relax in comfort and style at night.
If you've got a question about one of our tours or anything else, just get in touch, and we'll be happy to help.