Is Ecuador Safe To Travel?
At Academy Bay Diving we're never surprised that travelers from across the globe want to come to the Galapagos Islands. They offer, after all, some of the most beautiful scenery and extraordinary wildlife you will ever encounter. However, reaching the Galapagos means flying out of Ecuador, and we're often asked whether Ecuador is a safe place to travel. Many travel itineraries with the Galapagos as their final destination will include a couple of days in Ecuador, so it's understandable that tourists what to be able to make an informed decision concerning their safety and security. Today we'll run through some of the main talking points around traveling safely in Ecuador and share with you our conclusion on whether the country is safe overall.
And while you're here, be sure to check out the Galapagos section of our website, which is packed with information about the wildlife and natural environment of the islands.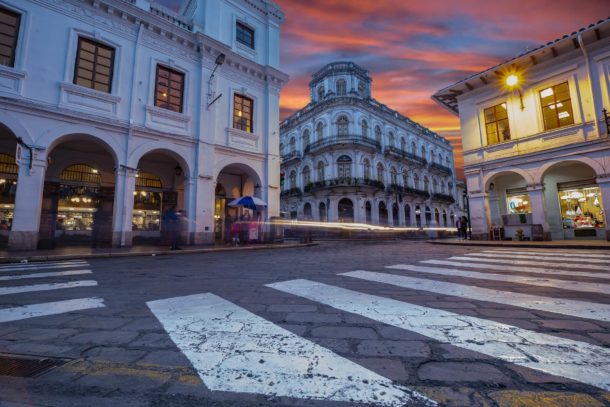 Some Reasons to Visit Ecuador
Let's begin this blog on safety in Ecuador with the most important message worth sharing: Ecuador is an amazing place to travel. The country boasts more natural diversity than most other countries on the planet. From the mountains of the Andes to large sections of the Amazon rainforest, and, of course, the Galapagos Islands. Within the country's borders, nature lovers can explore national parks such as Cuyabeno Wild Life Reserve, Mindo, and San Luis de Pambil — all home to marvelous animals and plant life, often found nowhere else.
But don't let the bounty of natural treasures lead you to overlook the vibrancy of Ecuador's towns and cities. Quito, the capital, is by far the most likely base camp for tourists on their way to the Galapagos Islands and you will find much to do there. With Incan roots stretching back centuries, this is a bustling metropolitan city that serves up a harmonious mix of the traditional and the innovative. See historic architecture in the old town, then take a street art tour to see the vibrant creativity of young, local artists. Take the TelefériQo skyrail to the top of the dormant volcano Pichincha and enjoy breathtaking views. Or simply soak up the local culture by hanging out in some of the city's many cool cafes and restaurants. Remember, this is a major city visited by close to a million tourists each year, and few come away with negative experiences.
The same is true of other urban centers like Cuenca, Guayaquil, and Baños. Visit Cuenca for old-world charm, the city has UNESCO World Heritage Site status. Onward journeys to the Galapagos will leave from Guayaquil and the city is a worthwhile destination for its waterfront promenades alone. While Baños is a backpacker's dream. Whatever your interests, Ecuador will have something to offer you and we're pretty sure you'll come away with a love for the country, as so many visitors do.
However, as with any country, it has its dangers. Below is some guidance to help keep you safe as secure as you explore!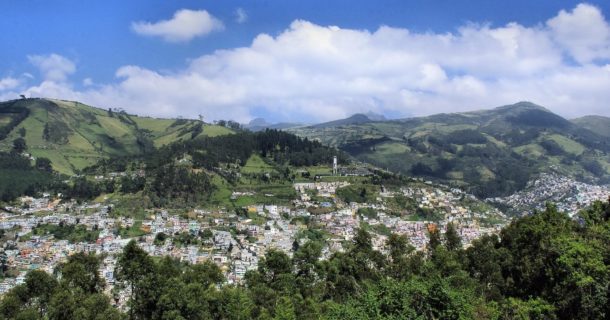 Crime in the City
By far the biggest concern when traveling in Ecuador is the threat of armed muggings. The Global Peace Index, though, ranks Ecuador as being the sixth safest country across the whole of South America, so the crime figures are lower than many other South American destinations. But economic strife and inequality has led to a culture of criminals targeting tourists who they assume will have money or expensive goods. Avoid being a target by blending in with the local community as much as possible. Do not make ostentatious displays of wealth by showing off designer goods or pricey technology, as this could draw the attention of criminals. Carry with you enough cash for the day's travel to avoid having to rely on ATMs (where muggings are common). Keep your wits about you and remember that muggings will often use tactics designed to distract or disorientate you, such as asking you for assistance, staging a fight, etc. You are safest when traveling in groups and do not venture into areas of cities unknown to you without doing requisite research. Most importantly of all: if you are unfortunate enough to be the victim of a mugging, do not resist! Remove yourself from the dangerous circumstances as quickly as possible, even if it means handing over money or possesions.
In busy areas, be wary of pickpockets. Wear rucksacks to the front and consider investing in a dedicated money belt. Pickpockets are opportunists, it's in the moment you fail to take precautions that they will steal from you. Be aware of your surroundings at all times and keep an eye on your things. Finally, it's a good idea to keep a color copy of your passport with you in case of an emergency (your passport itself should be kept extra safe, ideally stored securely in your hotel, etc.)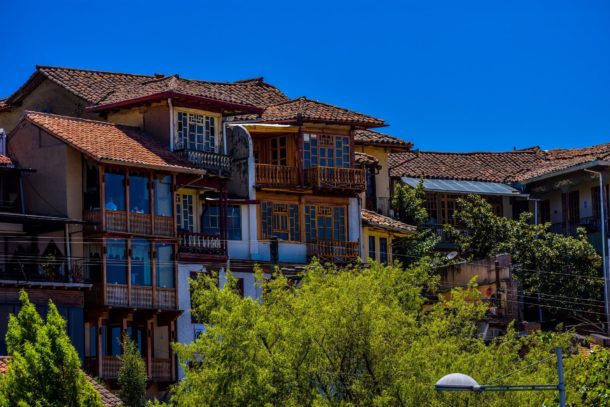 Travel Precautions
When taking transport, always ensure that your using official or licensed services. Getting into an unlicensed vehicle could lead to a mugging or another form of financial scam. Try to travel in groups and book tickets in advance. Always call on the knowledge of local people who can inform you of the best options, such as tour guides or the staff at your hotel. If you wish to take a taxi, you can order a secure taxi from the new, free smartphone application 'Easy Taxi,' available for Android and iPhone. A photo and the name of your driver will be displayed.
If you are traveling in remote regions or hiking, make sure you have appropriate clothing, water, and food. The high altitudes in Ecuador can make for very changeable weather conditions. Hiking should be undertaken in the company of trained guides. If the weather looks unpredictable, it is best to reorganize your plans. Storms can hit quickly and tourists have been killed previously during lightning strikes. Understand that you are in territory unfamiliar to you, and be extra conservative accordingly.
Conclusion
In conclusion, Ecuador favors well safety when compared to lots of other popular tourist destinations, especially those in South America. However, the country has been plagued by some of the criminal activities prevalent across the continent and travelers should always remember that research and local advice (from trusted sources) can often be the thing that ensures a safe trip. At a time when we all have access to the latest information through the internet, naivety is not an excuse — be aware of risks, take precautions, and enjoy unforgettable travel!
If you have any questions or comments concerning this blog or our services, please do not hesitate to contact us.