What is the cost of a trip to the Galapagos?
Ready to plan your next vacation but wondering how much a trip to the Galapagos will cost you? As local experts, Academy Bay Diving will give you the full price breakdown for a trip to the Galapagos, from take-off to landing and everything in between.
At Academy Bay Diving, we love sharing our beautiful Galapagos Islands with visitors from all around the world. If you want to get the most out of your trip here, check out our Galapagos Diving Packages, which offer various options for all-inclusive diving experiences. Or contact us directly for help planning your next island adventure.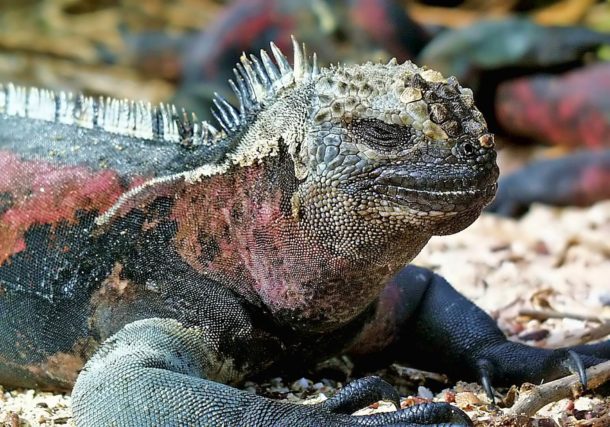 Travel Costs
As with any other destination, planning your travel requires a little research to find the suitable options for you and your travel companions. Lucky for you, Academy Bay has the inside scoop on how best to travel to the Galapagos Islands.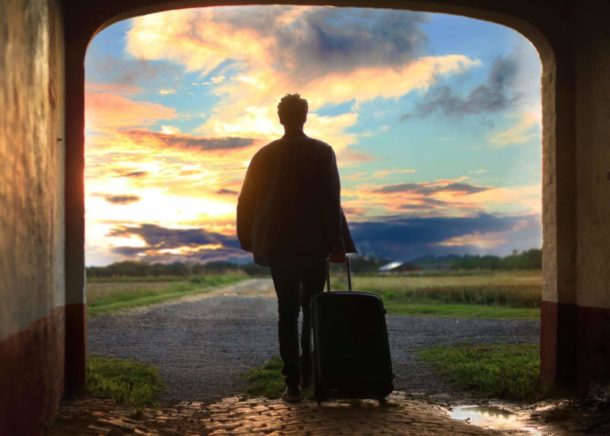 How to get to the Galapagos Islands
Currently, the only way to get to the Galapagos Islands as a tourist is by air, either from Quito, Ecuador's capital, or Guayaquil. There are several flights every day that go to both San Cristobal and Baltra Island. From there you can take a ferry to your accommodation on the other islands.
Check out LATAM Airlines for the best prices for flights to Ecuador and from Ecuador to the Galapagos Islands. Depending on where in the world you live, a round-trip flight to Ecuador may cost anywhere between $400-1000 USD and an additional $250 from the mainland to the Galapagos.
Additionally, travelers should be prepared and have cash on hand when transiting through the Quito or Guayaquil airports. You will need to pay $20 for an INGALA transit control card. Then, a $100 per-person fee for entrance to the Galapagos National Park, is paid at the airport upon arrival in the Galapagos.
If you plan to travel with a tour operator or cruise, check if these fees are paid in advance to avoid carrying extra cash.
Best time to travel to the Galapagos
One of the best things about the Galapagos is that it's a great destination year-round!
The months from December to May are usually considered some of the best times to travel since temperatures are higher, but, interestingly, this also happens to be the low season for tourism. You can expect to bump fewer elbows with other travelers and have more low-cost accommodations and activities options.
While you will still see plenty of interesting wildlife throughout the year, from June to November, there is an influx of wildlife that is drawn to the islands by undersea currents that bring in nutrient-rich waters to the Galapagos. This time of year, you will find more rare birds and sea life, such as whale sharks and penguins!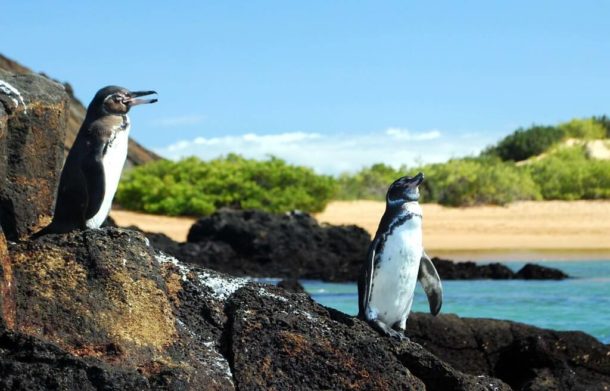 How long to stay in the Galapagos
With 13 major islands and a handful of smaller islands, there is no shortage of things to see and do in the Galapagos. To make the most of your time on the islands, our experts at Academy Bay Diving recommend you stay at least one week.
If you stay for less time, booking a tour in advance is recommended to secure your spot. Booking guided tours is also a great way to ensure you don't miss the best that the Galapagos Islands offer!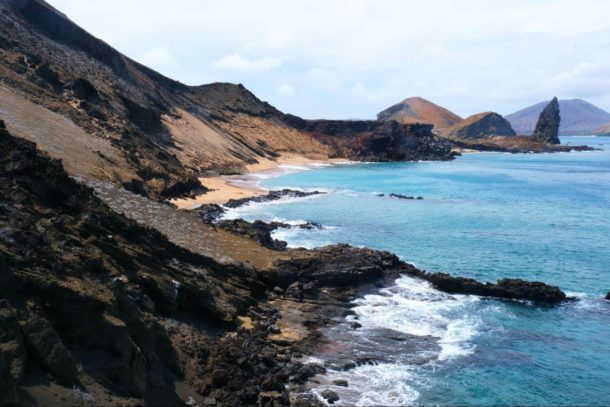 Accommodation Costs in the Galapagos
If you're independently planning your trip to the Galapagos, you must decide where to stay in advance. There are four islands to choose from:
Santa Cruz: the island with the largest population; centrally located at the archipelago; the main town, Puerto Ayora, has the most diverse range of hotel choices.
San Cristobal: located to the southeast of the archipelago; best suited for tourists who prefer to relax and explore on their own; hotels range from hostels to the modern & luxurious
Isabela: Despite its smaller size, Isabela Island has some of the nicest beaches in the Galapagos; great for tourists who want to relax and enjoy pristine white beaches with the option to explore freely
Floreana: Difficult to get to with fewer options than the other islands, but this is part of its charm; great for those who want to feel like they have the whole place to themselves!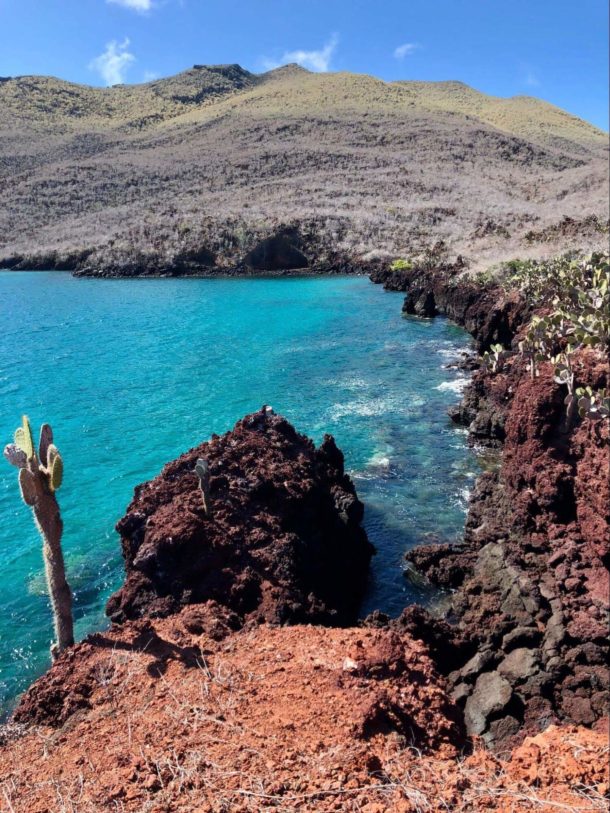 Staying in Hostels in the Galapagos

If you're looking to save on your stay while spending more on exploration and diving activities in the Galapagos, a hostel may be the answer. Luckily, there are a number of excellent hostels to choose from on the islands that even cater to different types of travelers. The nightly rate at most hostels runs between $30 to $80 USD per night. Not bad!
Check out this list of the 10 must-stay hostels in the Galapagos, which even includes specific suggestions for hostels suited to couples, digital nomads, or solo travelers.
Mid-Range Hotels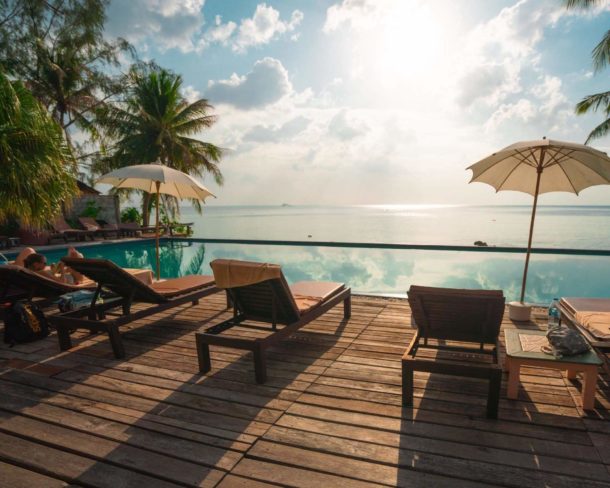 If you're looking for a slightly elevated stay that won't break the bank, don't worry, the Galapagos Islands have plenty of options to choose from. You can find suitable accommodations ranging from $100 to $300 USD.
Hotels in this price range will usually include air conditioning, free breakfast, and internet, and some may also offer bicycle rentals or host tours for their guests.
Check out a few options we've found for each island:
Santa Cruz: Capitan Max B&B – $100/night
San Cristobal: ??Galapagos Sunset Hotel – $190/night
Isabella: Hotel Volcano – $153/night
Floreana: Hostal Santa Maria – $74/night
Luxury Accommodation in the Galapagos Islands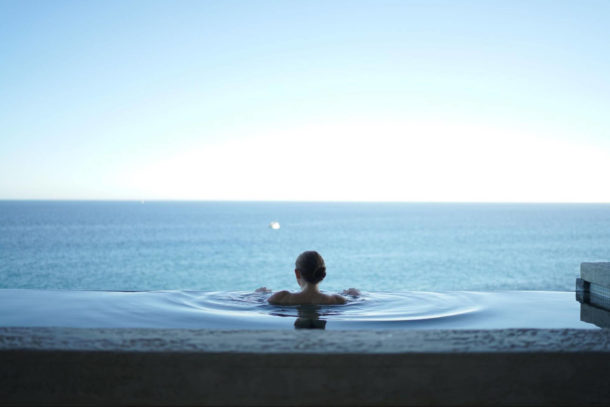 Traveling to the Galapagos for your honeymoon? Just looking for an unforgettable experience? There are many amazing luxury hotels to choose from in the Galapagos.
Check out the Golden Bay Hotel in San Cristobal or Pikaiai Lodge in Santa Cruz
For an even more unique luxury experience, also check out Galapagos Magic Camp's Safari Tree Houses!
Food in the Galapagos Islands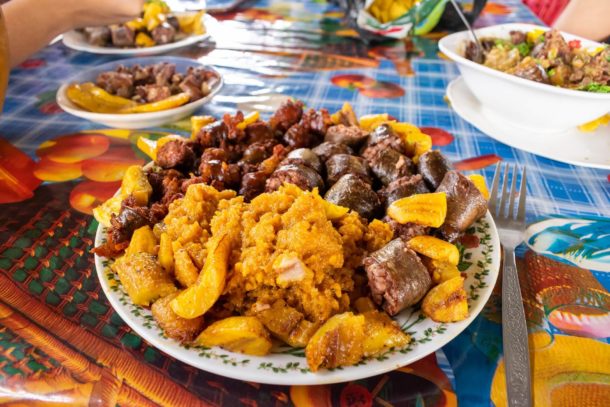 Like everything else on the Galapagos islands, every traveler has a range of dining options.
Meals at archipelago restaurants can range between $15-30 USD. So make sure to budget accordingly.
If you're on a tight budget, you can find some tasty street food or shop at the local supermarket and make your own meals.
Tours and Activities in the Galapagos Islands
When it comes to things to do and see on the Galapagos Islands, the list is truly endless. From snorkeling and scuba diving to hiking and bird watching, there's something for both land and water lovers.
Guided activities include snorkeling, scuba diving, hiking, bird watching, boat tours, and more. However, there are also a limitless number of free activities, too!
Free or Low-Cost Activities in the Galapagos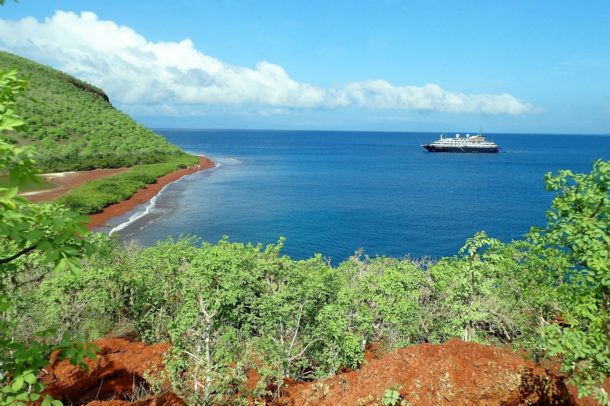 Upon your arrival to the Galapagos, you will have paid the entrance fee. This allows you access to most of the archipelago's natural and historical sites. There are dozens of beaches and miles and miles of trails to explore for free. Here are a few activities you can do for little or no cost:
Lava Tunnels, Santa Cruz: For only $5, you can check out these lava tunnels
El Chato Tortoise Reserve, Santa Cruz: For $3, you can come face-to-face with the Galapagos' famous Giant Tortoises!
La Loberia, San Cristobal: This beach hosts the largest colony of sea lions in the Galapagos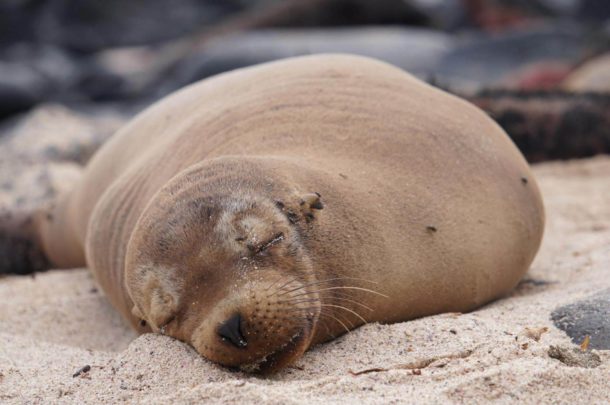 Snorkeling & Scuba Diving in the Galapagos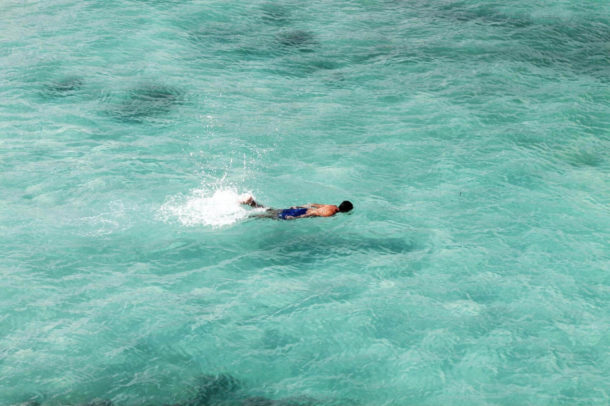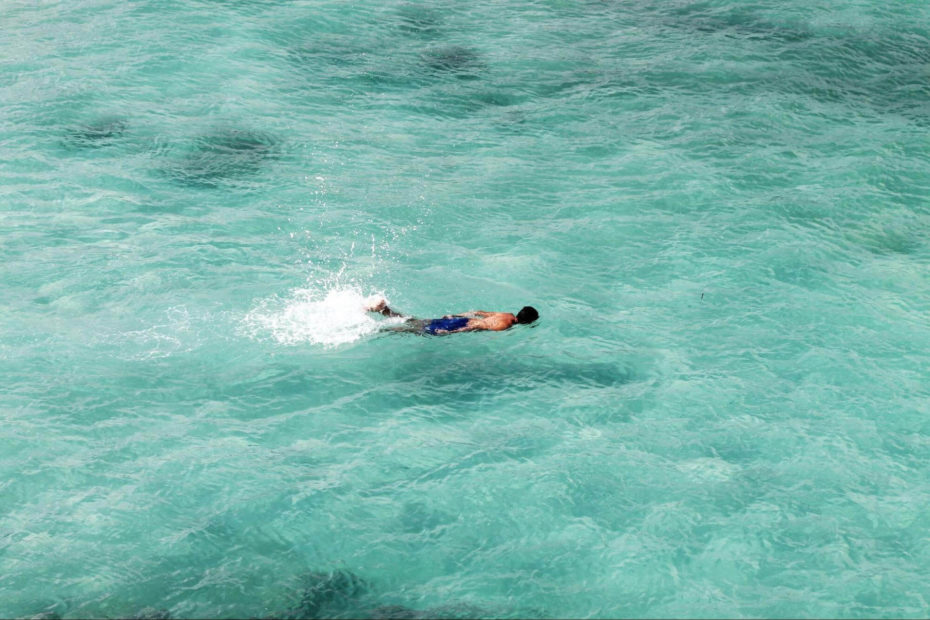 The Galapagos Islands offer some of the world's best snorkeling and scuba diving! Its beautiful turquoise waters are home to many unique and beautiful sea creatures living among coral reefs' colorful backdrops.
If you're looking for an all-inclusive tour offering guided snorkeling and scuba diving experiences, why not look at Academy Bay Diving's Galapagos Diving Packages? We offer experiences anywhere from a few days up to two weeks. Let us help you plan an unforgettable trip to the Galapagos!
The cost of a trip to the Galapagos can cost a couple of thousand dollars or more. However, what you spend will depend on what you enjoy doing while traveling and the experiences you want to have while on the archipelago. Regardless of your budget, you are sure to make amazing memories and have some truly unique experiences!
If you're ready to join Academy Bay Diving in the Galapagos, contact our team. We're always happy to help plan your trip to these incredible islands.
Want to learn more about the wildlife of the Galapagos Islands before you go? Read our helpful Guide to the Wildlife of the Galapagos.