What are the best places to visit in Ecuador?
Looking for the best places to visit in Ecuador? As local travel experts living and working in the Galapagos, we can certainly advise visitors on where to go and what not to miss.
What Ecuador lacks in size, it more than makes up for with a rich cultural history, beautiful landscapes, and magnificent biodiversity. From the lively blue waters of the Galapagos Islands to the Sierra highlands that straddle the Andes to the astoundingly diverse Amazon Rainforest, you will find no shortage of adventure on your trip to Ecuador!
At Academy Bay Diving, we love sharing our beautiful Galapagos Islands with visitors from all around the world. If you're eager to explore, check out our Galapagos Day Tours from Santa Cruz or just get in touch for help planning your island adventure. Of course, there are plenty of other fantastic places to visit in Ecuador on the mainland, so we'll share our favorites with you here.
Quick Tips for Your Visit to Ecuador
Best time to travel
As its name suggests, La Republica de Ecuador (the Republic of the Equator) is bisected by the Earth's equator, nestled between Colombia and Peru on the Pacific side of South America.
While most months are fairly warm and temperate, Ecuador does experience a dry and wet season, with some variation across its geographical regions. However, the country is a great year-round destination for travelers due to its location on the equator.
While the weather may be great year-round for humans, there are only a few times in the year that certain species of birds and marine creatures flock to the Galapagos Islands. So make sure to plan your trip in advance if you want to see certain animals
How to get to Ecuador
There are plenty of routes from the US and Canada to Ecuador, with some direct flights from select cities or easy transfers through other major cities in South America, like Colombia or Panama.
Once you've arrived, there are many ways to get around Ecuador but the bus system is considered the most comprehensive, reliable, and economical form of transportation.
With its endless activities for every type of traveler, why not make Ecuador your next vacation destination?
Here are a few of the best places to visit in Ecuador and our recommended things to do during your trip.
When in Ecuador, Go Island Hopping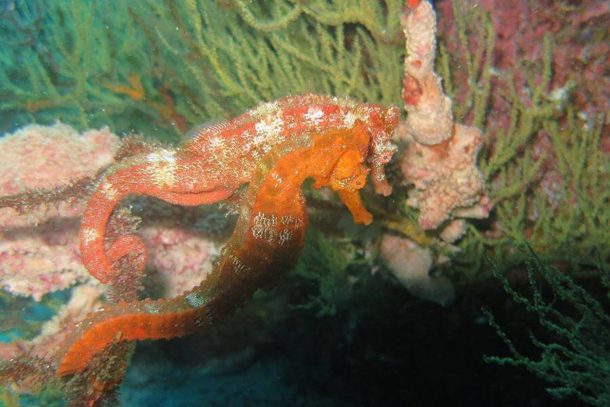 The Galapagos Islands are a top destination for travelers considering Ecuador for their next vacation. But first, it's important to know where in the world the Galapagos Islands are located.
While the archipelago is well-known for its abundance of unique wildlife, which inspired and informed Charles Darwin's theory of evolution, did you know the Galapagos were also the first UNESCO World Heritage Site?
If you did, you might also know Ecuador's capital, Quito, was the second. However, this is probably where the similarities between the sites begin and end.
The Galapagos are an archipelago of volcanic islands that consist of 19 main islands and more than 107 rocks and islets. Together, they host over 9,000 different terrestrial and aquatic species.
Scuba Diving in the Galapagos
With so much biodiversity in such a small area, the Galapagos Islands are obviously one of the best places to visit in Ecuador! But if you want to truly experience it all, you can't just stay on land.
This is a perfect location for a scuba diving day trip. You're sure to see fish in every color of the rainbow, sea turtles, hammerhead sharks, and more!
While diving the Galapagos is comfortable for most divers year-round, if you prefer warmer waters with better visibility, the best months to dive are December to June. This is also the best time to see manta rays and hammerhead sharks.
If you're a more advanced diver, you might want to dive between July and November. While the waters are cooler, this is the best time for diving with gentle giants, the majestic whale shark!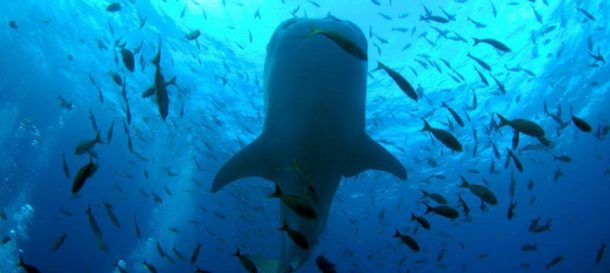 Check out different dive sites
One of the best parts of visiting the Galapagos in Ecuador is that you aren't limited to only one main island.
Consider taking a few days to go island hopping and explore all the stunning variety of terrestrial and marine wildlife that makes this archipelago unique. Want to know the best place for seeing manta rays or green sea turtles?
Check out the 10 Galapagos dive sites we visit from our dive center on Santa Cruz island.
Galapagos Activities for land-lovers
If you're not a fan of the idea of breathing underwater or sleeping on boats, don't worry. There are plenty of land-based activities.
You can go bird watching and spot the blue-footed booby on North Seymor island, catch sight of the famous Galapagos Giant Tortoises on the Highlands Day Tour, or watch sea lion pups playing on the shores of Isla Plazas.
There is certainly no shortage of amazing things to do and see in the Galapagos Islands!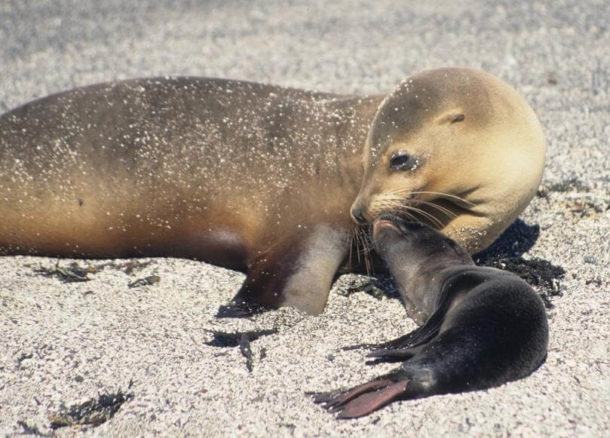 Best Places for City Adventures in Ecuador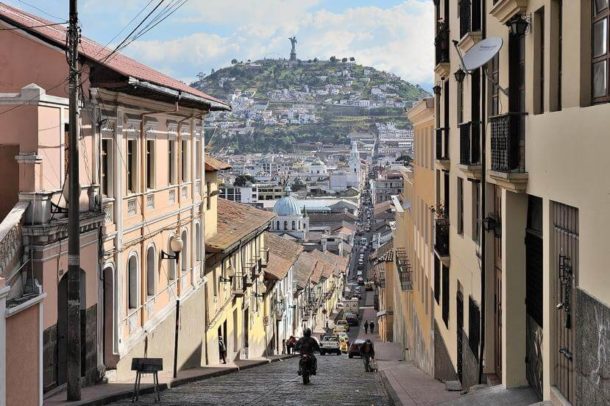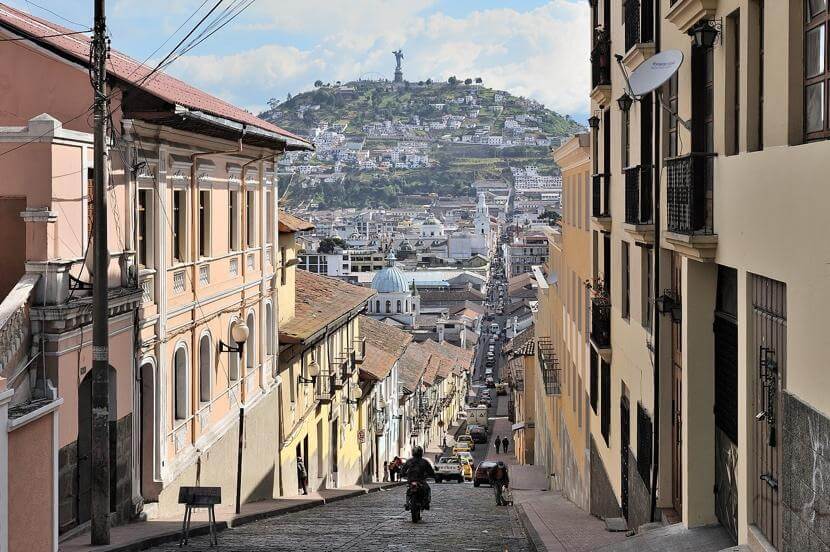 Your trip to Ecuador wouldn't be complete without visiting the capital city of Quito. From the Pacific Ocean to the Andes Mountains, this elevation shift can be dramatic so it's a good idea to give yourself time to adjust when you arrive in Quito.
In fact, the city has several interesting facts that you're encouraged to use for your next trivia night! Sitting at 9,350ft, Quito has the second-highest elevation of any official capital city globally.
The capital is also well-known for having one of the least altered and best-preserved historical centers. In 1978, Quito earned its inscription as the second-ever UNESCO World Heritage Site alongside Krakow, Poland.
Things to do in Quito
Make sure to walk the historical center of Quito. Take your time to enjoy the colonial architecture and local cuisine.
If you want to see the city from a unique angle, climb to the top of Basilica del Voto Nacional or take a trip up the Teleferiqo, a tram that provides spectacular aerial views of Quito. At the top, you will find a variety of activities for family members of all ages.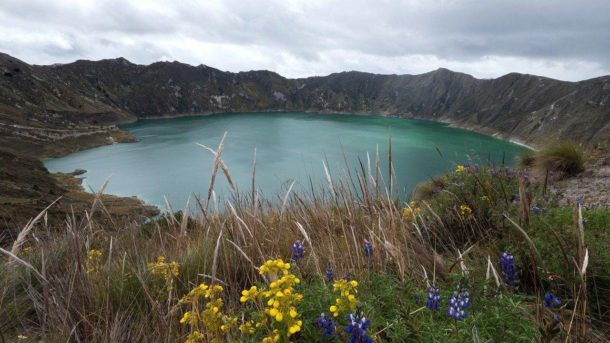 Day trips from Quito
In addition to its many unique historical sites within the city, the capital is also well-located for day trips to more of the top places to visit in Ecuador.
This includes locations like Laguna Quilotoa, a bright blue-green lake in a volcanic crater in the Andes mountains south of Quito. Quilotoa is a word in Quechua, the language of the people native to the central Andes region.
Another day trip from Quito well-worth taking is to Cotopaxi National Park, which has the second-highest peak in the country that is one of the highest elevation active volcanoes in the world. The last eruption was back in January 2016 but it's always good to check the latest reports on any active volcanoes.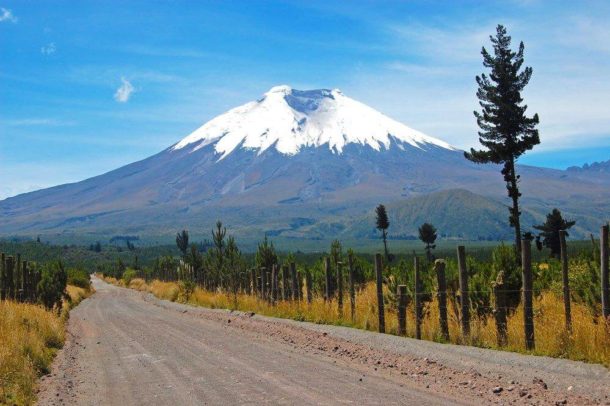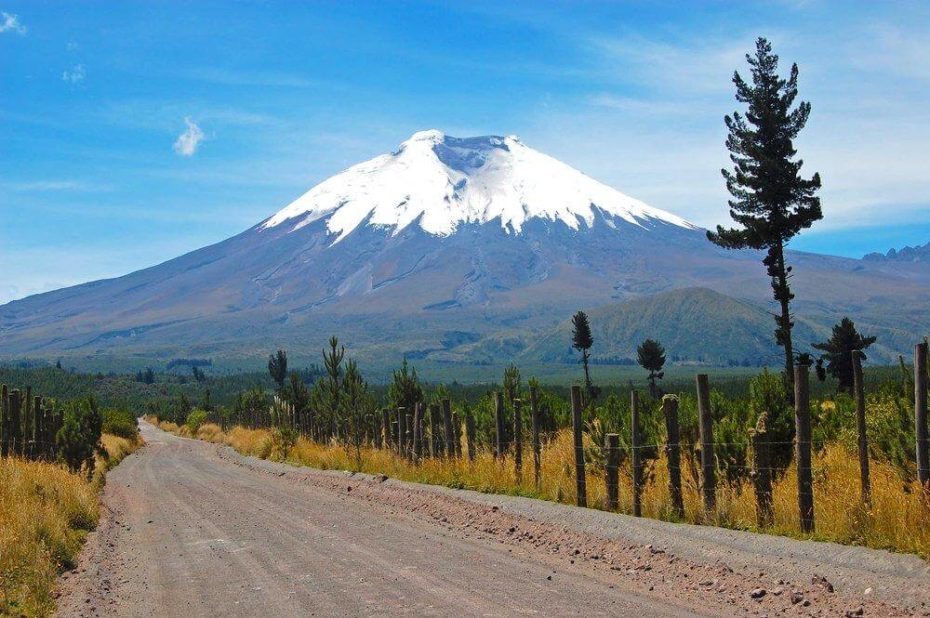 Explore the Amazon Rainforest in Ecuador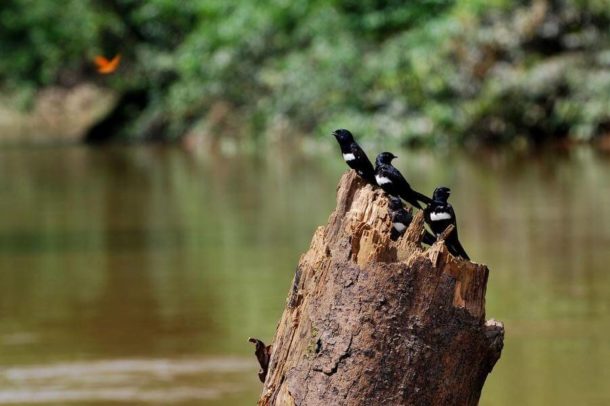 Best park in the Amazon Rainforest
Another must-see place in Ecuador for nature lovers is the incredible Amazon Rainforest.
The Amazon is mind-bogglingly huge, but one of the best areas to visit is Ecuador's Yasuni National Park, considered to be the most biologically diverse location on Earth. It's estimated to have well over 20,000 diverse species of plants, mammals, insects, birds, and fish.
Things to do in Yasuni National Park
Along with nature activities like hiking and bird watching, visitors can also learn about local indigenous cultures and communities. The three ethnic groups in this area are the Waorani, Tagaeri, and Taromenane, with some tribes living in voluntary isolation.
With community tourism on the rise, you can now engage with communities that live in the park, learn some of their traditions, and gain a small insight into their way of life.
These are definitely some of the best places to visit in Ecuador, although our list of favorite spots could go on forever! If you're ready to join us on diving trips in the Galapagos, get in touch with our team at Academy Bay Diving. We're always happy to help with planning your trip to Ecuador!